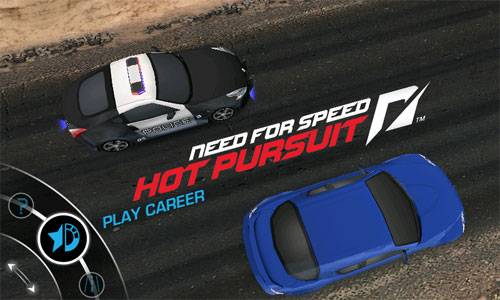 I'll be honest: there's not a lot of good reasons to open up Samsung's custom App Store, an included "bloatware" app that's been showing up on all its devices for months. But there may just be a good reason now: Samsung is giving away copies of EA's racing game Need For Speed: Hot Pursuit, normally $6.99 in the Android Market, for free, nuthin and gratis. According to SammyHub you'll need a Galaxy S II to take advantage of the deal.
Need For Speed: Hot Pursuit is the latest in a long line of racing games with a twist. You get the normal race and time attack modes, but a Hot Pursuit mode pits street racers against cops on fictional California highways. You can use deployable spike strips, EMP bursts or just slam your opponents into submission to make it to the finish by any means necessary. The console and PC version of the game got rave reviews, though it's only got 3.5 out of 5 stars on the Android Market.
Apparently the deal is restricted to certain regions, at least at the moment. The game may be available for free on other phones, but a quick look at our Galaxy S II Skyrocket review unit isn't showing it at the moment. Note that this is a different (and probably better) game that Need For Speed: Shift, which is included on many Android phones by default.