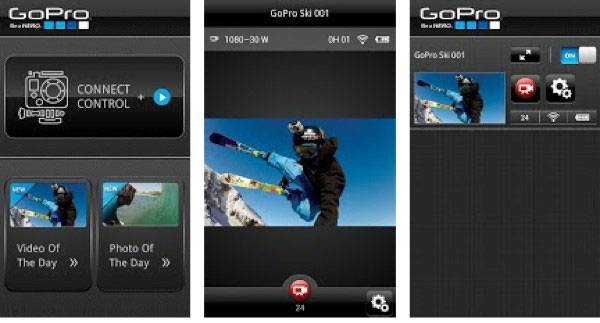 The GoPro app, used with the ubiquitous GoPro brand of action mobile cameras, has a new trick up its sleeve via a new update. The update of the app comes with a new trimming feature which you can use with videos coming from all WiFi enabled GoPro cameras. Let's look at what this new feature can do.
This new smart trimming feature allows users who have installed the GoPro companion app on their Android devices to create short video clips directly on the mobile device for easy sharing. The app features a new Trim icon in playback mode – which will then ask you to choose from 5-, 15-, or 30-second clip from any of your recorded content.
From there, it's just a matter of saving and sharing the video through any of your preferred channels, be it via social media orto another device. As you can see, this will be an added convenience to GoPro users, who have had to resort to other apps to make these clips before.
If you want to get the update, you can either wait for the update notification via the Play Store app, or just pick up the newest version of the app via the Google Play Store. Easy peasy.
SOURCE: GoPro