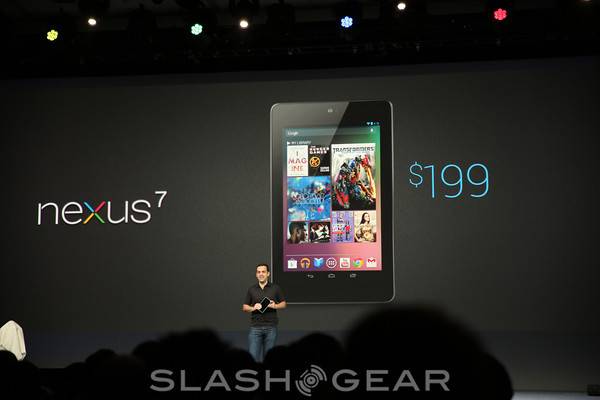 Google's brand new tablet is official and is being called the Nexus 7. Coming out of the box with the just announced Android 4.1 Jelly Bean, and having all the awesome apps, games, books, magazines, and music from Google Play. Google has just announced the Nexus 7 will be available mid July, and pre-orders start today.
The brand new 7-inch HD Google Nexus 7 Tablet will ship directly from the Google Play Store in mid July — and that was the only date given. The price just as expected will be exceptionally low coming in at just $199. This makes the Nexus 7 not only one of the most powerful tablets available, but also the cheapest.
Getting a 7-inch HD screen, quad-core Tegra 3 processor, and Android 4.1 Jelly Bean all for the low price of $199. Google's also announced that pre-orders will be available starting later today on the Google Play Store, and all who pre-order will get a $25 gift card to spend in the Play Store. Stay tuned for more details as we'll hopefully get some hands-on with it shortly.