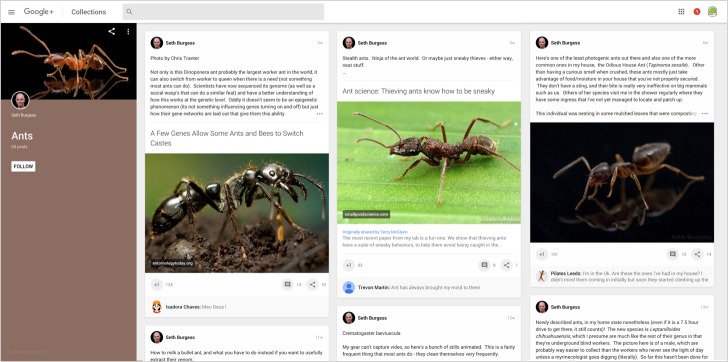 When Google announced last week that they were doing an overhaul of Google+, there were mixed reactions like, "Wait, Google+ is still alive?" or "Why won't it die?" or "Let's see if it will be worth it". As expected with most revamps, there were a lot of complaints, but also a few hopeful comments, saying that it looked prettier now and therefore more enticing to use. But the tech giant was also careful to say that the changes are of course not yet final and that there are still a lot of tweaks that will come out over the next few weeks (maybe months).
Meanwhile, their latest web preview is a result of the feedback they received after they unleashed the first of the changes. The update is bringing a 3 column stream view for those who are viewing the app on a large screen, at least 1920 pixels wide. This of course has no bearing on those who are looking at it on their small screen smartphone, and even if you're using a tablet and you prefer the single stream view, you can also adjust it in the settings. You can also now reply to comments on your posts in context so that the conversation will not get lost if your post garners more than a hundred comments.
Previously, the app only showed up to 6 circle streams on the side menu. But now you can have as many as you want to put there, as long as you can still keep track of all your streams. Also, you can now choose to view "Points from Circle" on the following screen.
The great thing (well, if you consider that great) is that if you're not yet happy with the changes you're seeing on Google+, you can still stick with the classic version, until such time when you think it's already reached "feature parity". But if you prefer to try out the new version, the update should be rolling out to all users now.
SOURCE: Google+