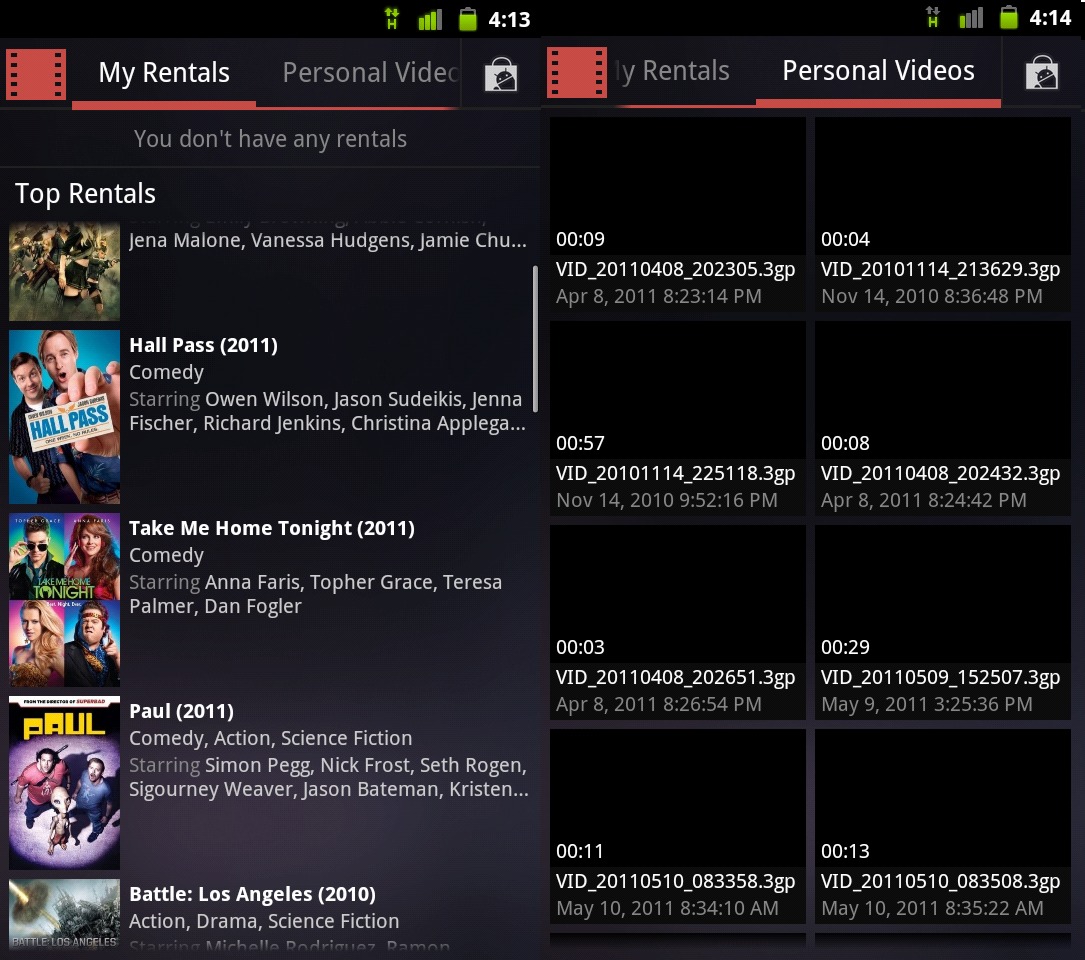 Google's Videos app was announced and released for the Motorola XOOM back at Google I/O in May, letting you rent and watch movies on the tablet, as well as on your computer. Watching it on your phone was promised, but the app wasn't available. Until today that is. Videos has been updated in the Market and is now available for many Froyo and Gingerbread devices.
Google's Videos app, released today for phones, lets you watch rented videos from the Android Market, as well as the videos you have on your phone. As you can see above the app is pretty sparse. There are two different screens, one displaying your rented movies and another showing the videos on your phone, with a link to the Movies section of the Android Market in the corner of both.
Renting works much the same as with tablets, and while we haven't been able to confirm it, presumably downloading the movies will be prohibited on rooted phones as it was on rooted tablets. The work around for this has already been available on phones, which is to watch the movie on Youtube.
Watching, and sorting through your own videos in the app is a bit nicer than digging through the gallery where there are no labels though. Unfortunately, since I'm running the pre-beta version of CyanogenMod 7 for the Atrix, my videos aren't playing with picture, but other than that the UI was a welcome improvement from the Gallery's picture oriented design.
Whether the Movie renting feature is useful, we'll leave up to you. The prices are a bit steep, especially with Netflix available now. If you aren't up for renting movies, and don't have another video playing app (outside the gallery), its a pretty handsome looking app without much else to get in the way of your video selection, but whether that's worth the precious storage space on your phone is up to you.
[via Android Market]