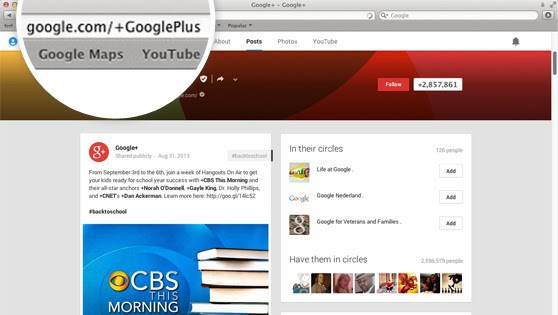 When Google+ was announced, one of the coolest features they noted to be coming was vanity URLs. It was an interesting idea, essentially making your Google+ page a destiantion website for anyone who wanted to know more about you. Today's announcement was slipped in quietly behind the other updates, but is important for anyone who has been looking for a vanity URL via the social media network.

Starting today, Google will begin rolling out the feature to more people, so long as the very approachable criteria is met. You'll need to have a profile picture, 10 followers, and have had your Google+ account for at least 30 days. Once those criteria are met, you'll see a notification on your profile page to start the URL process.
It's rolling out through the week, and Google will tell you what URL is available to you. For businesses, Google has allowed them to go ahead and grab theirs now via the sign-up page. Those pages will have to submit a link, or be currently verified by Google. For the rest of us, we'll play the waiting game.
The vanity URL was originally meant for those who had their real name and accurate picture of themselves. It seems Google+ has relaxed from that stand a bit, and allowed for a more social approach. So long as you exist and people know it, you can get your own URL.