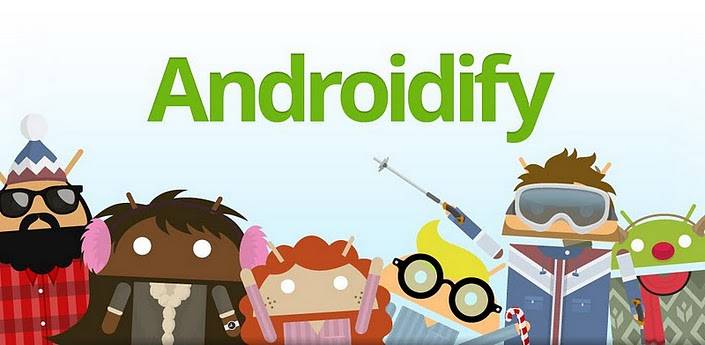 Following updates to Google Maps, Google Voice and a few other apps by Google this week, today they've released a quick bug fix update for the popular Androidify application for Android. If you haven't used this to create a custom Android robot avatar yet — now would be a good time. The update is available now but for some reason still struggles on the flagship Galaxy Nexus.
The last update for Androidify came back in December for the holiday cheer and today's update is a rather minor one. While we were hoping for additional support for Android 4.0 Ice Cream Sandwich and the Galaxy Nexus which makes sense being they are both from Google in a way — that didn't quite happen. Many users in the Android Market are still reporting the app will not work on the Galaxy Nexus, or needs some tweaking first.
The new update fixed those pesky rendering issues, improved memory management and usage, and also added carnival assets and decorations for certain countries. A few users are also reporting the update erased all their previous creations and avatars so upgrade with caution or save them first. For some reason on the Galaxy Nexus we are getting a force close and it doesn't seem to always work. It's crashed one out of four times for me, but others are having more issues. I'm hearing you can force GPU rendering in developer options in Ice Cream Sandwich but that isn't confirmed.
For this application to be right from Google you'd think they'd have multiple people working on the project that either tested on the Galaxy Nexus, or at least own one themselves and ran into this issue. We should see another update soon with full support but for now this will have to work. Enjoy those avatars and check out the BobbleDroids project below.
Market Link — Thanks J