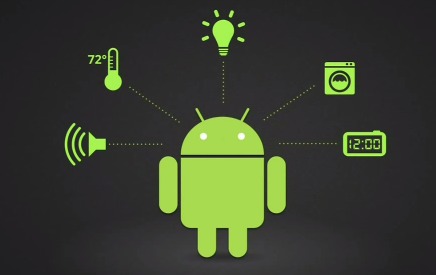 New details have now confirmed that Google is running tests for an experimental prototype device that will bring entertainment and more to your home. Chances are this is what we've seen in the past as [email protected] Apparently around 252 homes are in a trial run this month with the brand new Google Entertainment Device and we are now seeing details of this from the FCC now that it has been approved for testing.
Apparently the filing was input back in December but due to the hush hush nature of the project the details are just now surfacing. The [email protected] hub we saw at Google I/O 2011 is what could be in question here, but it's too early to tell. The filing suggests that over 250 devices will enter testing at homes across the US. Locations include Los Angeles, Cambridge Massachusetts, and Mountain View New York. The filing also mentions WiFi and Bluetooth as two key functions which makes sense, and is how this has been spotted.
While we don't know much the FCC filing did contain a small bit of information and the note below was all it had to say. Not a lot, but enough to peak our interest to say the least.
Google is developing an entertainment device that requires testing outside the laboratory environment. The device is in the prototyping phase and will be modified prior to final compliance testing. … Users will connect their device to home WiFi networks and use Bluetooth to connect to other home electronics equipment. This line of testing will reveal real world engineering issues and reliability of networks. The device utilizes a standard WiFi/Bluetooth module, and the planned testing is not directed at evaluating the radio frequency characteristics of the module (which are known), but rather at the throughput and stability of the home WiFi networks that will support the device, as well as the basic functionality of the device. From this testing we hope to modify the design in order to maximize product robustness and user experience. Utilizing the requested number of units will allow testing of real world network performance and its impact on applications running on the device, so that any problems can be discovered and addressed promptly.
You could also call this Google Home Control, as that was another name being tossed around at Google I/O 2011. We have the video below for your viewing pleasure. Google showed this off briefly with a technology to control various parts of the house. Including lighting, appliances, devices, and more. Check out the video below at around the 43 minute mark to see more.
Most likely we'll be seeing and hearing more about this soon. Possibly not until Google I/O 2012 which is slated for late June this year. Hopefully Google will show us what they have in store, and maybe even release some devices by the end of the year. Stay tuned!
Update: This could also be the Google X wearable Android glasses we've mentioned in the past.
[via SlashGear]