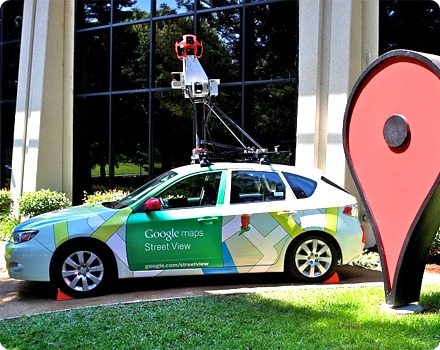 Google Maps and their Street View was already pretty impressive before today, but the new update Google pushed out to Street View today was more than just bug fixes. Today on the Google Lat-Long Blog we learned that this was actually the "biggest update ever" to Google Maps and Street View. More details are available below.
Today's update was quickly disregarded from the Play Store after seeing nothing but "bug fixes" listed on the what's new section, but behind the scenes is where all the impressive updates were happening. Google updated nearly 250,000 miles miles of roadway throughout the world, which is quite a bit. They also doubled their number of "special collections" for those places less traveled.
While the update brought improved coverage to the folks here in the US, that wasn't all. Google Street view has boosted coverage in Macau, Singapore, Sweden, Thailand, Taiwan, Italy, Great Britain, Denmark, Norway and Canada starting today too. Then those special collections mentioned above for canyons and other exciting areas has been expanded to now cover South Africa, Japan, Spain, France, Brazil and Mexico.
This is just one update of many Google's recently added to their popular maps and street view options. With Street View you can visit Las Vegas without leaving your house, and as Google puts it, "view many of the world's picturesque and culturally significant landmarks." Just last month Google added UnderWater Street View options in the Ocean that are certainly worth a quick look.
[via Google Blog]