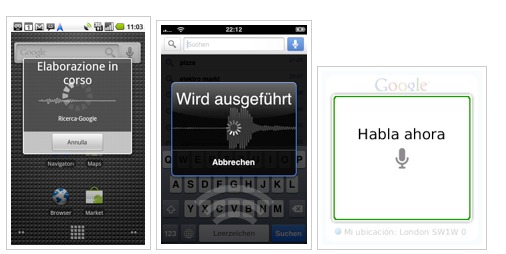 This is great news for our European Android friends. Google Voice search has been updated to include French, German, Italian, and Spanish. Google has been real busy today, first Google maps received a big update now this update to Voice search.
Support for these new languages will be added to the Search by voice application for Android 1.6 and up devices. The new languages will be added in the Language and keyboard section in the settings menu. If you do not have the Voice Search app, head to the market now and download it.
Once updated, you can now perform voice searches in your native language. There are a few slight mishaps, if you're a Spanish speaker from Mexico you may find it a bit hard to use the new search features. The reason is because it's designed to work with accents from Spain, France, Italy and Germany. So if you speak one of the new supported languages, let us know how it's working out for you.
[via google]