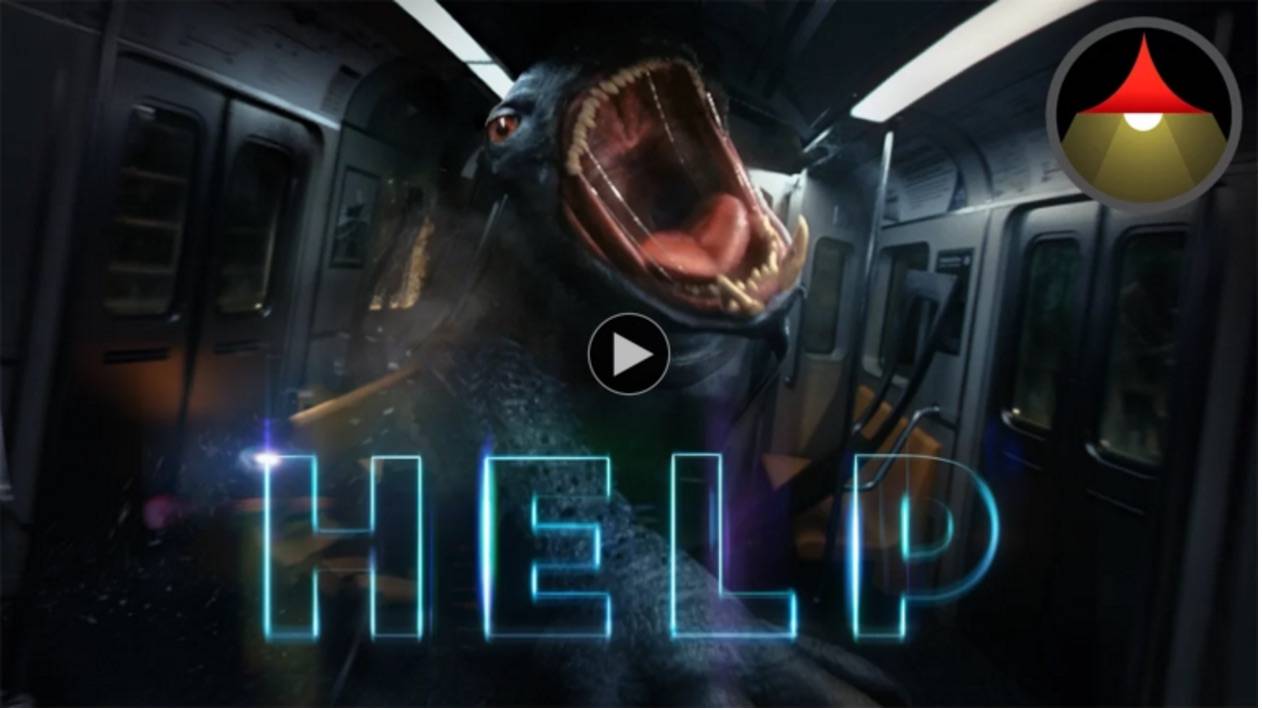 We've seen 360 VR animated shorts on Google Spotlight Stories. But now it's time to go up another level with Google's first live action 360 VR film. The 5 minute video entitled Help is now available for your viewing pleasure, and it signals what will probably be the future of films, or at least short ones, if this virtual reality 360-degree video thing becomes a hit and a demand from consumers.
The short film isn't just any run of the mill shot-on-a-small-budget production. It is actually directed by Justin Lin, the auteur of The Fast and the Furious movies and starring Sung Kang, a Korean American actor who's a frequent guest in the FF movies as well and indie actress Lauren Elise. In the action packed 5 minutes, we see a young woman aided by a police officer as they try to escape a Godzilla-like creature running amok in the city.
As you follow their flight from the giant lizard and look around the city, you will see car crashes, bridges collapsing, helicopter gunships firing at the alien. The joy of watching these 360-degree films is that you're not limited to just seeing one perspective. But that is also the disadvantage of it, as you sometimes get so caught up in the environment that you forget there's a story going on. So maybe yes, this might be the future of cinematography and films, but they would need to find a workaround on the sensory overload and the attention span of the audience.
You can watch Help on your Android device using a Google Cardboard viewer or any VR headset you may have. If you don't have any, you can actually use your Android smartphone to watch it on the Google Spotlight Stories YouTube channel or on the Google Spotlight Stories app. Just move the device around to look up, down, left, right, around or wherever you want in the virtual world.
VIA: Talk Android