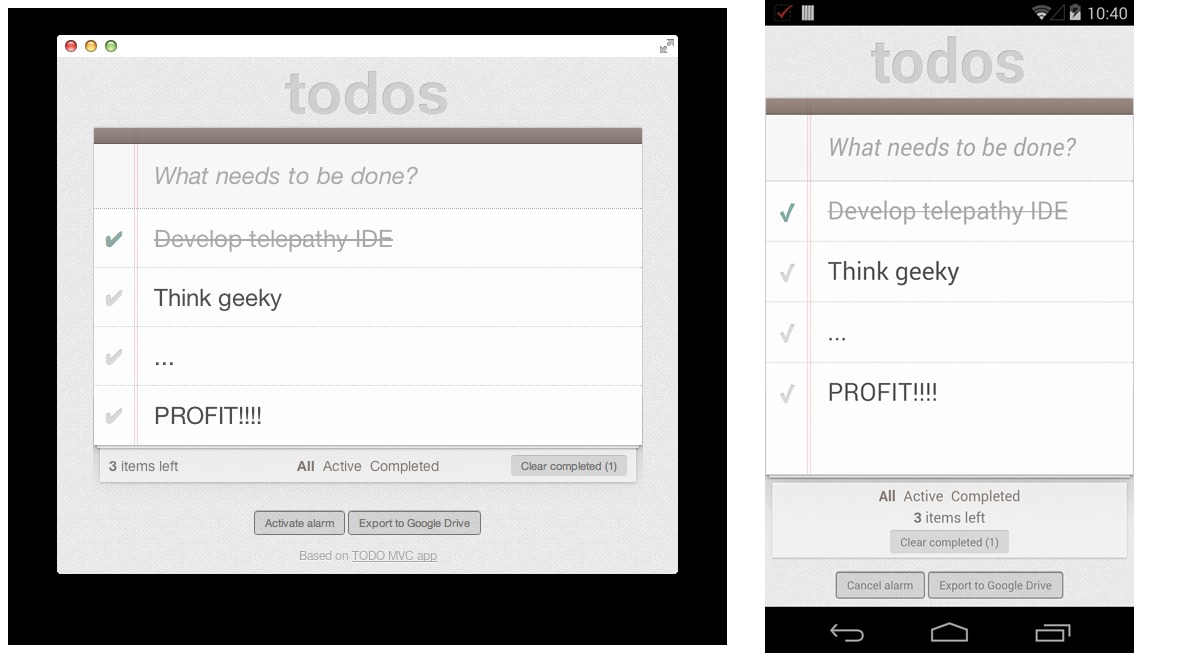 This isn't the first time we have heard talk of Chrome apps coming to mobile devices, however this latest mention does bring the release of a tool that will allow developers to begin moving forward. Google has launched an early preview of a developer toolset that is based on Apache Cordova. In simple terms, this toolset will allow developers to wrap Chrome apps so they can be sold for Android by way of the Play Store.
Details coming from Google mention how this toolset will wrap an existing Chrome app with a native application shell. This means developers will be able to build mobile apps using HTML, CSS and JavaScript. Google also provided an example of how these will look. You can see the side-by-side in the above image. This shows a Chrome app running on a Mac, and also on Android.
Developers will have a few options for getting things done here. There was mention of developers being able to run Chrome apps on an actual device or an emulator, which will make use of the command-line or an IDE. Google also said they made "many of the core" Chrome APIs available for the mobile side.
The API options will include identity which means users can sign in with OAuth2, payments which will allow for the sale of virtual goods within the app, storage for storing and accessing files backed by Google Drive, and more. Some of the others deal with push messaging, notifications, and alarms.
All that having been said, it seems Google is expanding upon the Chrome apps setup by finally bringing these to the mobile side. Once again, Google is opening up the early preview for developers beginning today, but as for the end user, it may take some time before we see many of these repackaged Chrome apps arriving in the Play Store.
SOURCE: Chromium Blog