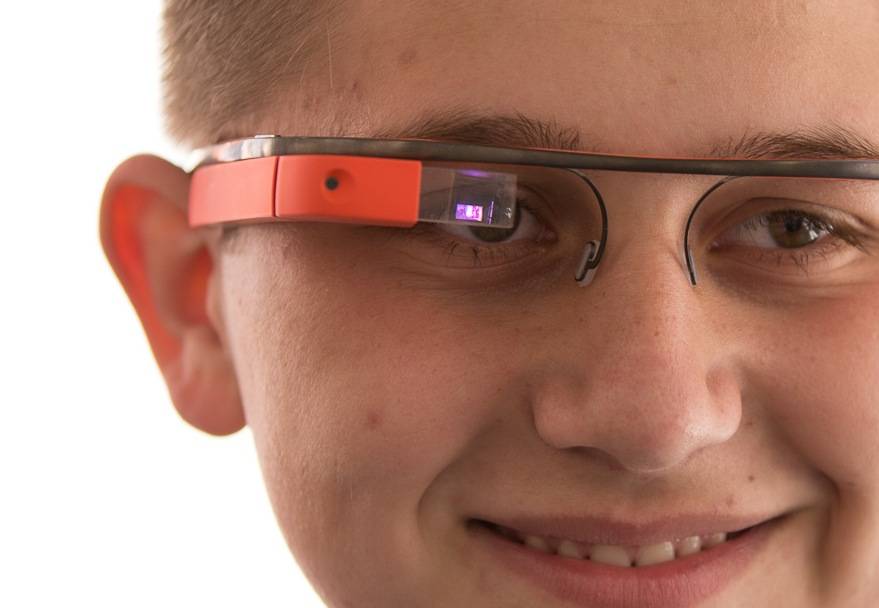 Google's wasting no time showing off their new glasses that are for now being called Project Glass. You've probably seen plenty about them already but now we have actual video footage. Yes these awesome Google Glasses can take 720p video, and are looking better and better by the day. Did I mention yet that I want a pair like right this minute? Well I do!
Earlier this week during the Google Glass Walk in San Francisco tons of pictured were snapped of the augmented reality headset and we have now received are first look (gallery below) at them not being worn. What does this reveal? A power button on the inside of the frame, a micro-USB port for charging and probably flashing new software, as well as a wide array of color options Google already has on the table. From Orange, black, grey, metallic blue, and even different color aluminum frames too. Orange might be a bit too "loud" for me, but then again you are wearing crazy awesome glasses that will get some head turns either way.
Then another Google+ post shows us not only multiple photos taken with the prototype glasses, but some 720p video capture too. Man, if they wanted to tease every nerd with tons of coverage slowly appearing, Google's doing a fine job of it. Check out the video below and imagine the possibilities with Google Glass.
[via SlashGear]