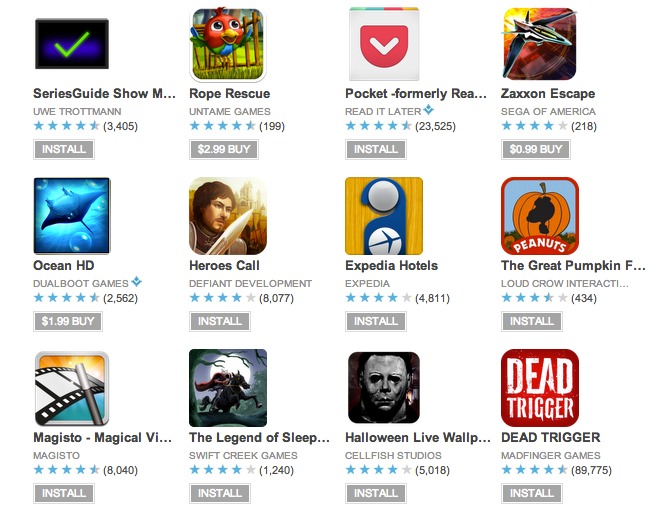 In case you couldn't tell, Google Play is growing at an exponential rate. Google has just revealed that they have over 700,000 applications available on its application store. This puts them right there with Apple in terms of number of apps available on its service.


Apple announced that it has 700,000 apps a little over a month ago, so presumably, that number has grown a little since then. Still, Google is hot on Apple's heals, and it is only a matter of time before Google Play becomes the mobile app store with the largest selection of apps. More apps is always a good thing for device owners. After all, who doesn't love more choices?
Apple and Google are in a constant battle for mobile supremacy. Google just announced a 10-inch tablet clearly targeted at competing with the iPad. Apple, on the other hand, just announced a smaller tablet, which is clearly aimed at competing with the popular 7-inch Android tablets. The two companies are constantly one upping each other, and this is just another example of that.
At this point, it's race for a million. It's going to be a close race. Many apps that launch for one platform, launch for the other at the same time. Still, when you consider the head start that Apple had with mobile apps, the number of Android apps available is incredibly impressive, and in the end, no matter who wins the race, device owners win.
[via Bloomberg Businessweek]