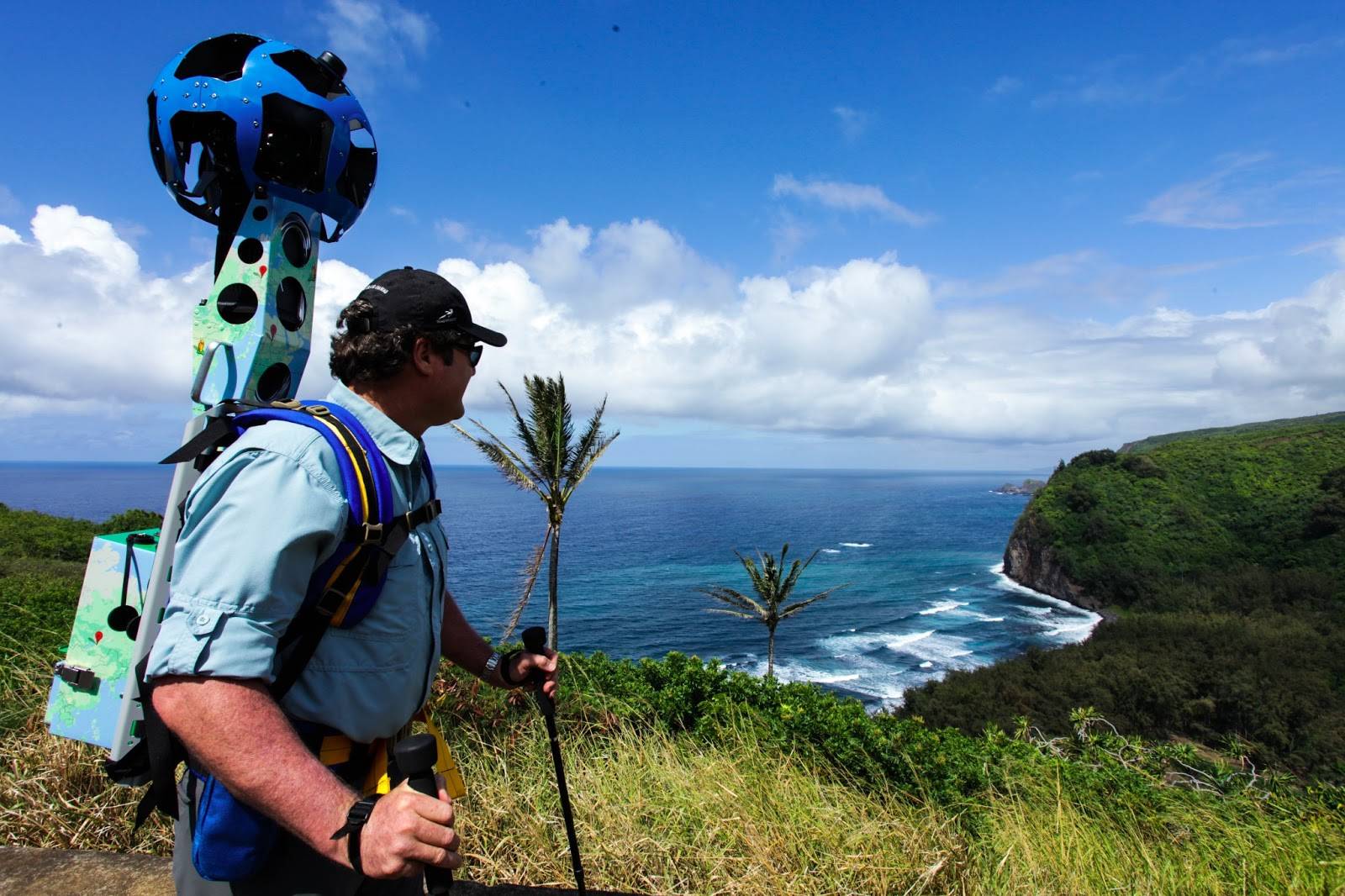 Google wants our help to build a better Google Maps, improve Street View, and get photos from around the world. Their impressive Street View Trekker program has brought us images of the Galapagos Islands, The Grand Canyon, and tons of other exciting places, but now they want to loan their Trekker's out to regular folks.
Google has announced a new pilot program that enables third party organizations to rent out or borrow the Street View Trekker which they'll then use any valuable imagery to add to Street View and Google Maps. You'll be able to strap their impressive 360 degrees camera back to your back and do some touring.
Stating that if you're "a tourism board, non-profit, government agency, university, research organization" or other individual looking to borrow a Trekker, well now you can apply for one. Awesome right? They've gone under water with the Trekker, and have hundreds of thousands of miles recorded. Personally this sounds amazing, although I'm not sure where I'd go with the suit.
Google mentioned the Hawaii visitors center is the first of many to join their new pilot loaner program. Which the center has been using borrowed Trekker's to wander through the various Hawaiian Islands. We're assuming Google won't just be borrowing these out to anyone, not to mention the terms are probably pretty steep. You'll need to put a credit card on file if we had to guess (oh dear).
For those interested in contributing to Street View or Google Maps, now you can. Fill out all the necessary forms and you could be the next Google Street View Trekker. More details below.
SOURCE: Google Blog