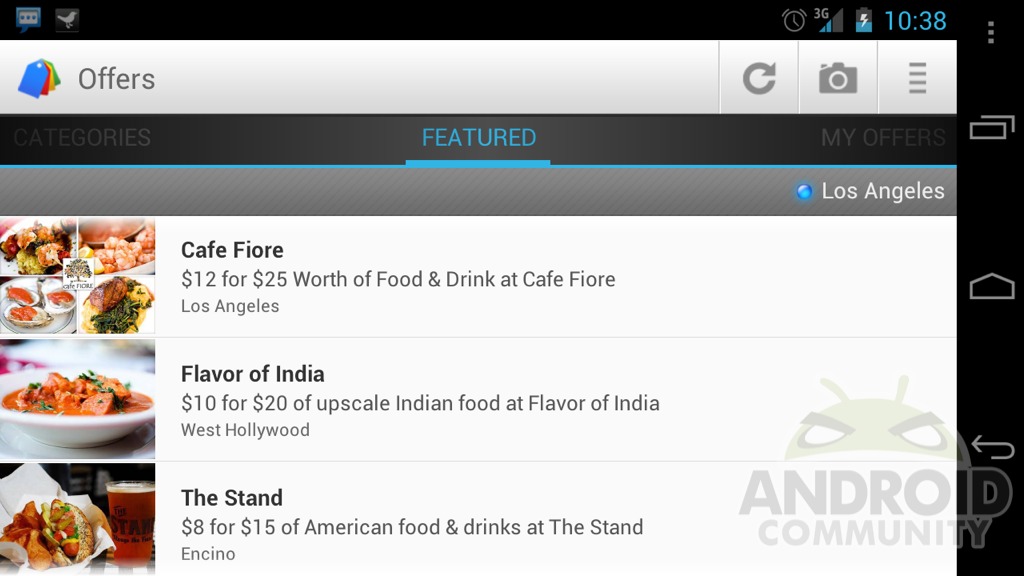 Google's popular and slowly growing coupon and discount application Google Offers has just been extended today with support for an additional five cities. Google Offers is similar to Groupon or deal of the day type websites but neatly integrated into an Android app that works great. More details available after the break.
After initially launching in Portland and reaching over 33 cities in 2011 Google is ready to keep things rolling this year and starting today Google Offers is now available in an additional five locations. Those include: Charlotte, Kansas City, Milwaukee, San Antonio and Tampa. Deals include half off beer tastings (yes please), free glasses, $10 gets you $20 worth of food and more.
All the details for specific deals per city can be read on the official Google Commerce Blog. With discounts on food, service, and everything else around your exact location or city this is actually a really great application if you've not tried it yet. Anything that gets me a free cookie with a combo is good in my book — although not very healthy — thanks Google. Head down to the market link below and give Google Offers a try, especially now that it's available in all the above cities.
One downer is the fact the application is so different from other Google Apps. No Ice Cream Sandwich style menu buttons and everything is different. I think all the different Google App developers need to be on the same page — because they clearly aren't.