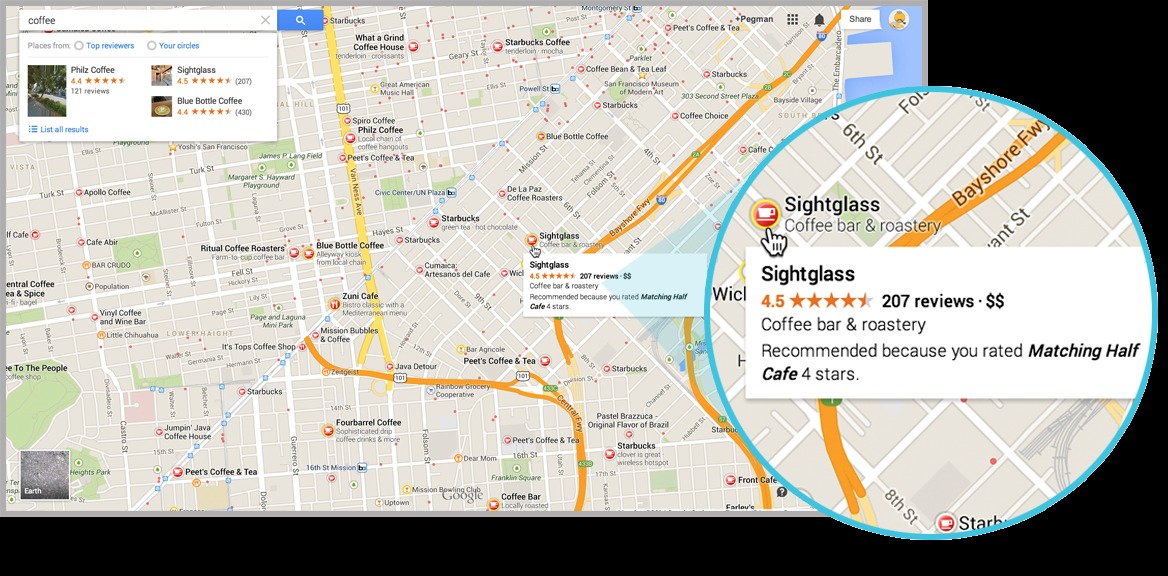 Google has announced they are beginning to push the latest Google Maps refresh. This was originally shown during Google I/O 2013, and has been available in preview mode since shortly after. With that in mind, while some have already been using the preview release, Google has said thanks for the feedback, and announced they are "ready to make the new Maps even more widely available."
Details about this release mention how it should make it "even easier to plan you next trip, check live traffic conditions, discover what's happening around town, and learn about a new area." This all boils down to a few areas including making smarter decisions, finding the most efficient route, and rich images.
Users will be able to begin searching with nothing more than a simple term. In the Google provided example they use "coffee" but perhaps key here is what you get in return, not so much the term you are searching. Anyway, you will see place suggestions with options to pick from top reviewers, or people in your circles. Clicking any of the search results will then give some additional detail — embedded right on the map.
The next bit is the piece about being more efficient. Here you have Google providing more details on various route options. This includes being shown various route options, whether it be for driving, public transportation, or walking. Users will see the time and distance for each route offered, and once in route, users can expect real-time traffic and Street View previews.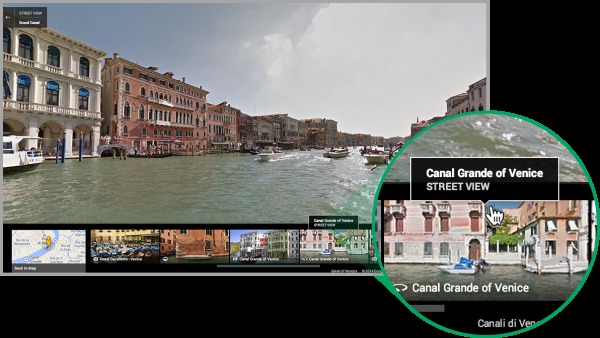 And last up with this newest version of Maps — the new "carousel" which will be found at the bottom of the maps. This will offer what Google refers to as "rich imagery." More to the point here, Google will be allowing users to see what popular landmarks, and businesses will look like. These are all available with a click and will have you seeing the world in 3D, almost as if you were actually in the real-world.
SOURCE: Google Maps