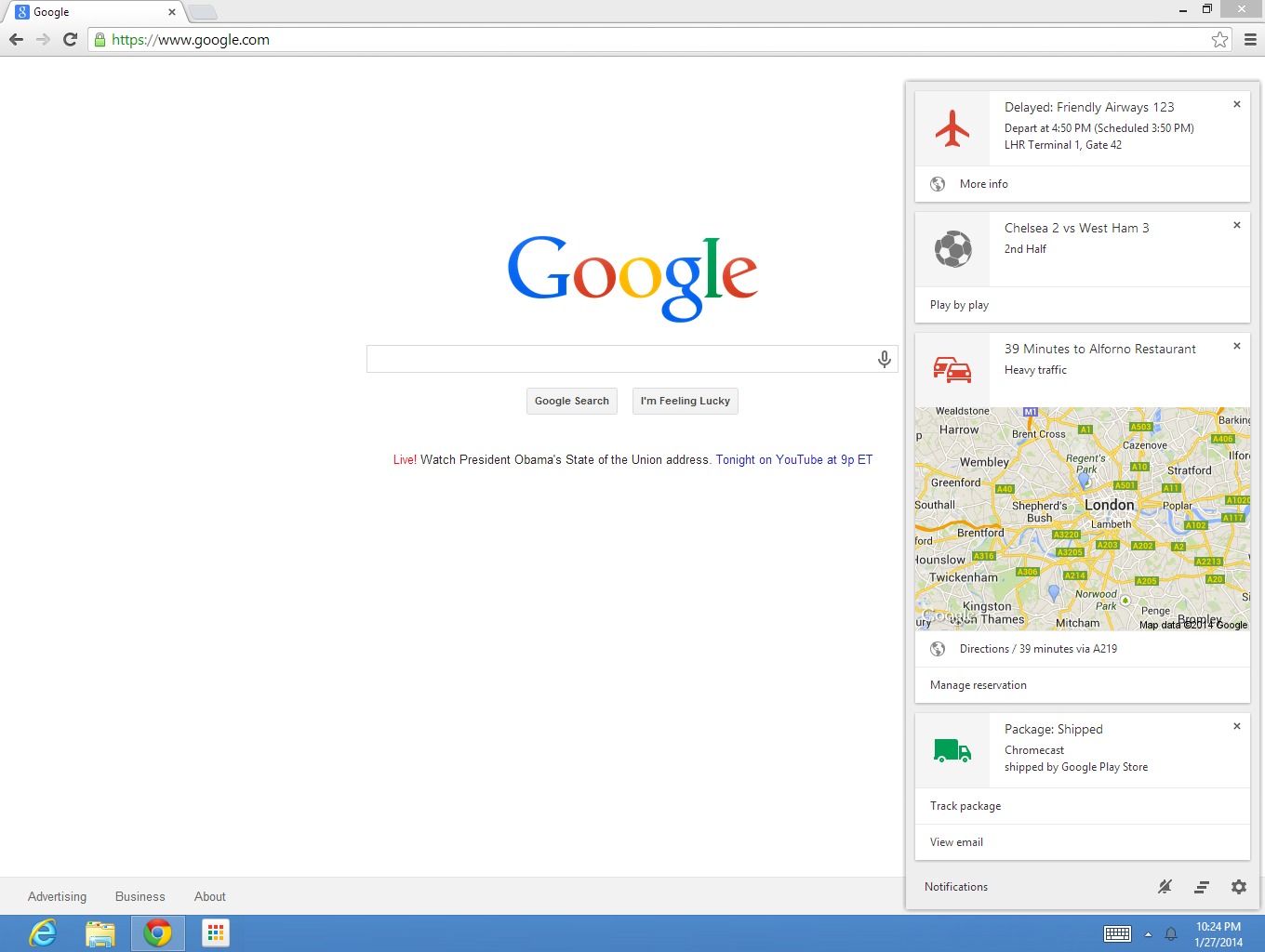 About a week earlier we saw mention of Google Now arriving with the latest Chrome Canary update. Due to that release, as well as the previous leaks, it was just a matter of time before things progressed and Google Now began arriving for more desktop users. Well, it seems there has been a bit of progress made and Google Now has begun arriving for desktop users running the latest Chrome beta.
Details coming from Google mention how this will be rolling out to users beginning "this week." This means Chrome beta users may still have a few days to wait, but it also means you will be able to get your Google Now notifications without picking up your mobile device. To clarify, this will be available for Mac, Windows and Chromebooks.
While Google Now notifications will be included in the Chrome beta, you will need to make sure you are signed into Chrome using the same account you are using for Google Now on Android. Those using Mac or Windows will be able to look for the bell icon and those on a Chromebook should look for the numbered box. Clicking on either of those options will open the Chrome notification center.
Otherwise, this initial launch will only include English for language support. Google has promised other language support is coming soon, but so far, no firm timeline. Also worth mentioning, while we saw Google Now desktop notifications move from the Canary builds to the beta release fairly quick, Google has yet to indicate when this could be expected on a non-beta desktop Chrome release.
SOURCE: Google Chrome Blog