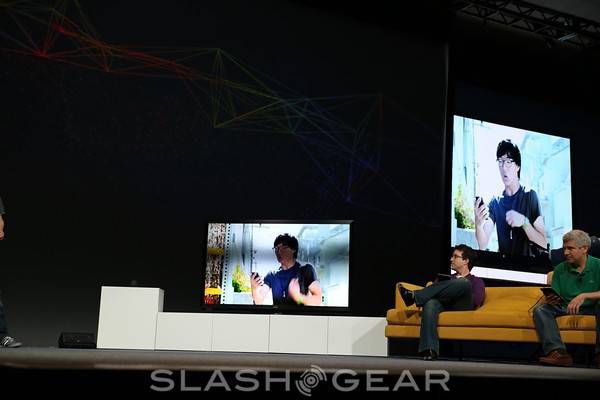 Google has just uncovered one more surprise up on the stage here for the Google IO Day 1 Keynote, and that is the new Google Q. What is the Q? This is their first consumer electronic product and will work hand-in-hand with the Nexus 7. The Nexus Q is Google's new media-streaming device for the home.
The Nexus Q works great with YouTube, cloud music, cloud movie streaming and more. This is their first [email protected] device and I'm excited to dig into more of its features. Anyone with an Android device can control the Q, and it links directly with the Play Store for movies, music, YouTube and anything else you'd like to stream.
We've just learned a few things on this device so we'll be sure and keep you updated. The Nexus Q will also be available mid July and us also up on the Play Store for just $299. The Nexus Q will bring Android and media to our living rooms Google-style. More info is available now at the Google Play Store.