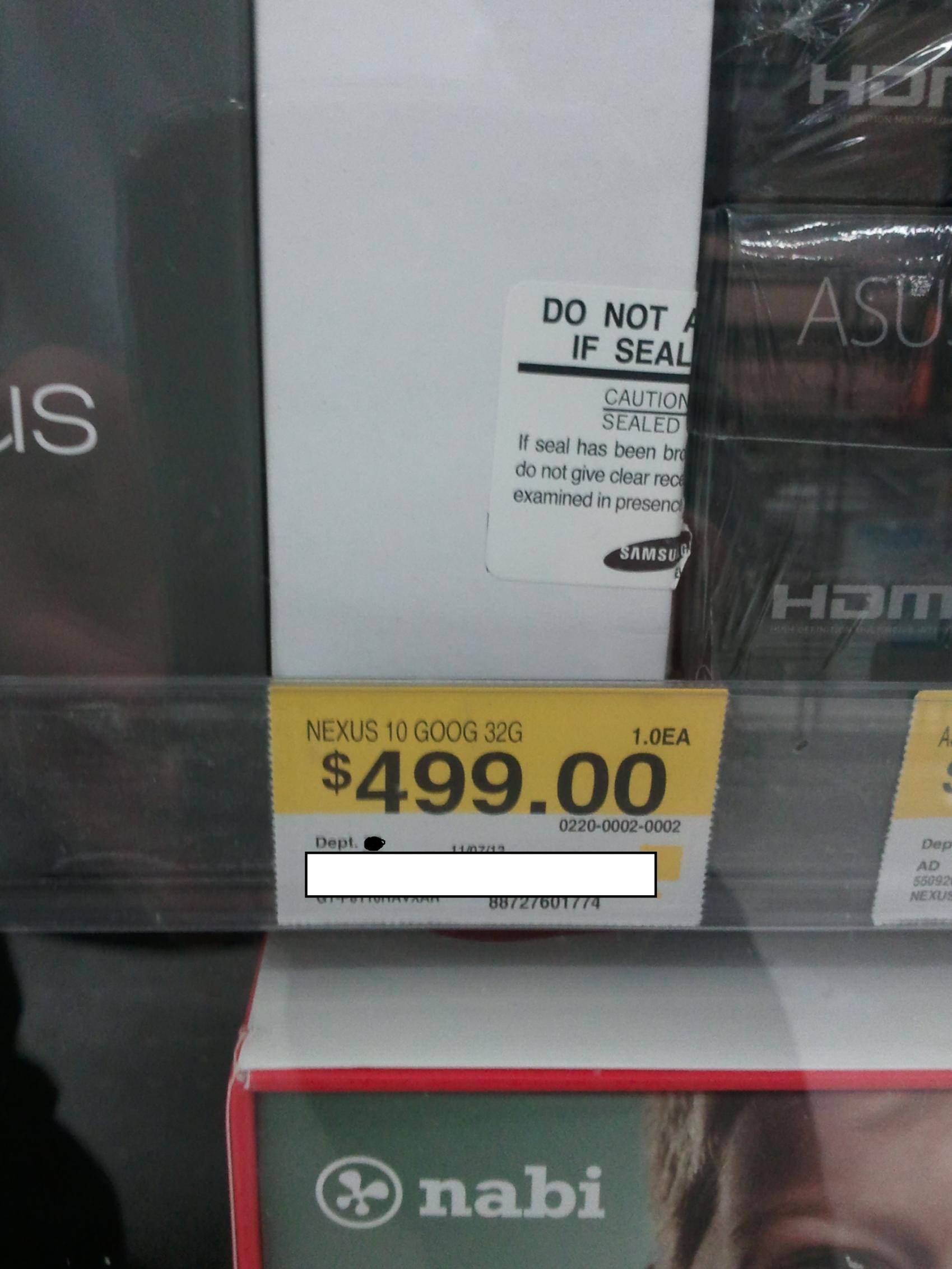 It looks like those Google Nexus 10 tablets might be shipping to retailers around the country already. If you're lucky they might be on shelves in a few local Walmart stores too. The folks from XDA Developers posted up a picture showing the Nexus 10 on sale for $499 at Walmart — even though the official launch date isn't until the 13th.
Apparently the Google Nexus 10 tablet is already reaching retail stores across the country with multiple sightings in local Walmart stores. We can expect a few other actual retail stores like Staples to probably do the same soon. Walmart is asking the same $499 for the 32GB model of the tablet as Google in their Play Store — which ships on November 13th.
We should all know plenty about the Google Nexus 10 by now, but if not here's our full Nexus 10 Review. The tablet comes with the absolute highest resolution screen to date. Coming in at 2560 x 1600 on a 10-inch display. We have Samsung's Exynos 5250 dual-core processor chugging at 1.7 GHz, 2GB of RAM, and of course this model will offer 32GB of storage.
Running on android 4.2 Jelly Bean the Nexus 10 is quite the impressive tablet. With multiple user accounts, quick settings, and tons of awesome new features this is the tablet to get in the 10-inch form factor. We're sure you already know plenty about the Nexus 10, so instead just let us know if you find one in your own local stores. Obviously your mileage may vary on this one but drop us a comment (or tip with pics) if you manage to get your own a few days early. Otherwise the Nexus 10 will be in stores on the 13th.
[device id=3769]