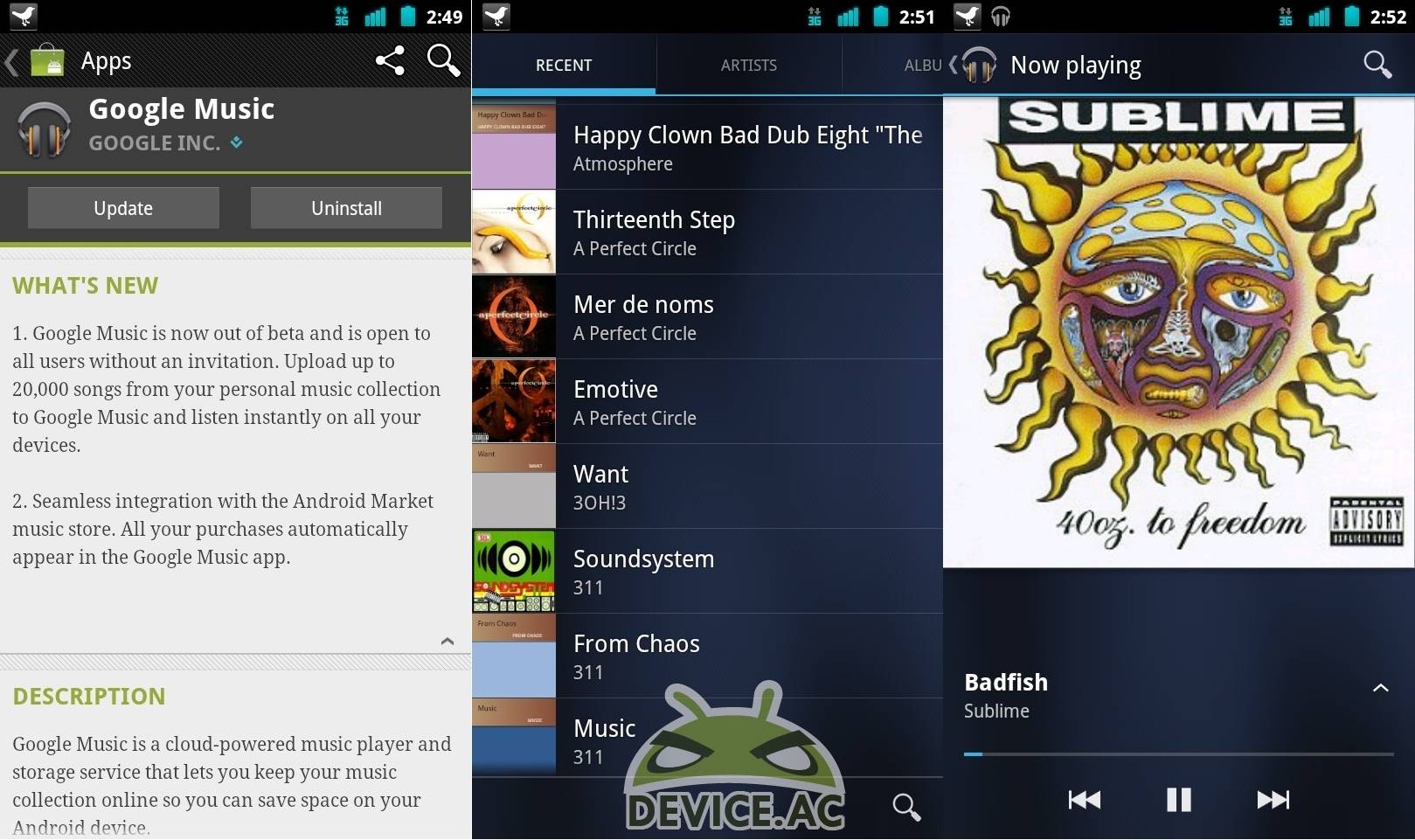 Well folks, its now official and all the details are right here. Google Music Beta has left the building and will now just be called — take a guess — Google Music. It has left beta but the big news here is it will actually be free for everyone and users can store and stream up to 20,000 high quality 320 kbps audio files with Google Music — completely for free.
The brand new Google Music v4.0 application has just hit the market and is available right now. You can get the update and enjoy all the free streaming offered by Google right now. The music webstore is also available by clicking here or going to market.android.com/music — feel free to try the "Free Song of the Day". This is very similar to the version leaked a few weeks back, but newer is always better right?
If you didn't watch the live broadcast of the new Google Music for Android all the information and screenshots are available in this post. For now the web market and the application are up and live but the actual music integration into the Android Market on mobile devices hasn't landed yet. We'll be sure to update everyone as soon as that hits so you can start buying and enjoying the millions of songs right from your Android devices.
Rock on!
Google Music