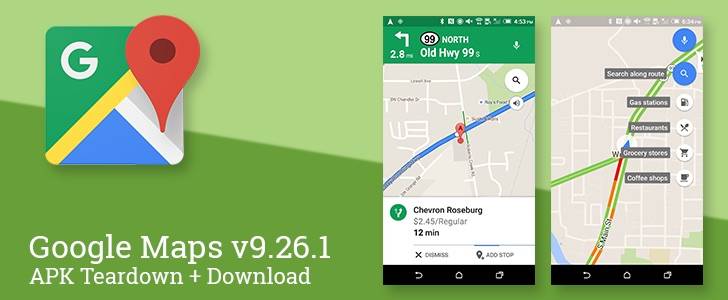 There may only be one item in the changelog for the latest Google Maps update, but it doesn't mean it's the only change that's coming to the navigation app. Some online sites have looked at what else is new and so aside from being able to search while walking and biking, you also get some changes to the FAB for those driving, notifications when new places open up near you, and access to OK Google settings, among other things.
The search and waypoint feature allowed you to look for places along your route without necessarily deviating from your destination. You could choose the "search along route" button to see gas stations, restaurants, grocery stores, coffee shops, and search for more places options. But you could only use it when you were in driving mode. The latest update now lets you use it even when you're in walking or biking mode so that you can also take a break at a coffee shop when you're tired from that walk or ride.
The Floating Action Button for the Driving Mode has also been revised so that there's now a permanent voice command button there so you can just activate it with a single tap, which should be handy when you're actually driving. You can also now choose to activate notifications for new places around your area, in case you're always on the lookout for new establishments to visit.
There are also some upcoming features that have been spotted in the code and which will probably make it to the next update. This includes the ability to download directions for when the area you're going to may have poor connection and also the discover feature which will give you suggestions based on places you've previously been to. The current update is rolling out to users, so check if your account already has it.
VIA: Android Police