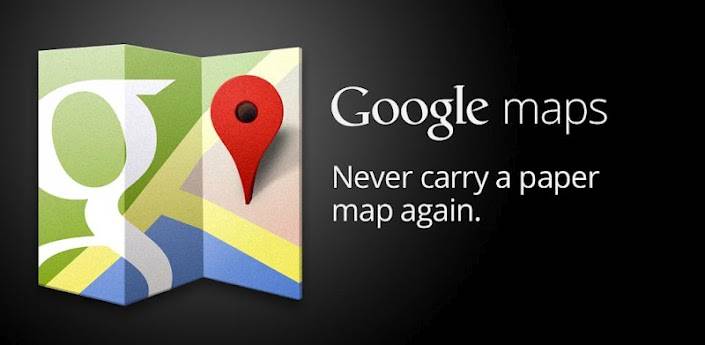 Google has made some rather exciting announcements for their Maps service over the past few weeks, and last night they took to their Google Blog again to detail some good news. Last week they added live traffic alerts to over 130 new cities, and now they are touting more than 1 million transit stops detailed in Google Maps. Pretty impressive if you ask us.
Today the new and improved Google Maps has just hit the Play Store, and is available right now. While it might not offer huge changes over previous models, we do however get a snazzy new icon. I like it and hope this trend continues by Google. The changelog lists one major feature although they've added more than a few things with today's update.
The only change we see listed is "Save maps for use offline." This feature has been available in beta for a long time already, but today is officially out for anyone and everyone with Google Maps. As long as you have a decently new phone you can save entire maps, and even navigation directions locally on device, and get directs and maps while driving across country where data services lack. Good stuff! That isn't all either Google also claimed to have updated My Places and Location History displays in Google Maps for Android. Here's their words:
Now, whenever you search for a city or postal code, the borders of that region are highlighted.
Under My Places you'll notice we've added new tabs, which will help you access all your information from a single place; from your saved maps for use offline to your starred places and Custom Maps created on your desktop.
If you enable Location History, you'll be able to browse the places you've been on a daily basis with an updated Location History dashboard.
The brand new Google Maps with its shiny new icon, offline maps, and multiple other small improvements is available right this minute at the Play Store. You'll want to check for updates, or hit the link below to get it today. Do you like the new Google Maps icon? Let us know below!