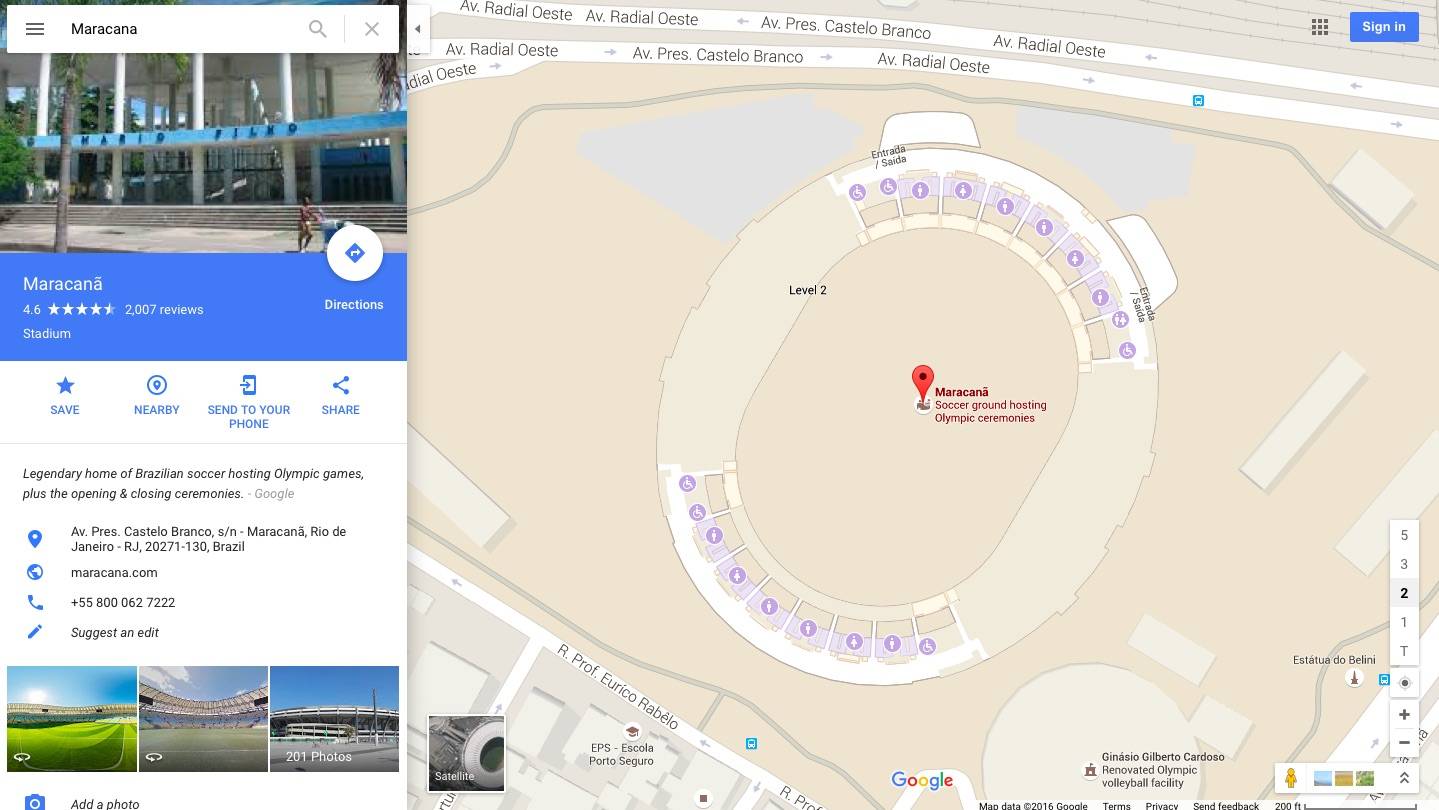 If you're planning to attend the 2016 Summer Olympics this coming August in Rio de Janeiro, Brazil, then you can already start brushing up on your geography. Google Maps is giving everyone a peek into the indoor and outdoor venues where the 31st edition of the games will be held. This is just the first in a series of updates that Google will be brining in preparation for when the global athletic community will be descending on the city.
With this latest update to Google Maps, you'll be able to explore indoor maps for the 25 indoor venues and enhanced outdoor maps for the 12 official outdoor venues that will be used in August. If you plan to be there, you can already plot out your schedule and which venues you'll be going to. And if you're not going to the Olympics, then you can at least imagine yourself there just by exploring the various places that you can view through the app.
For the indoor maps, you'll be able to zoom into the venue and choose which floor and level you want to see. Concessionaire areas, restrooms, information desks, and other important areas in the venue will be highlighted as well. You will be able to explore venues such as the iconic Maracana stadium where the opening ceremonies will be held, the Future Arena which will be turned into public schools after the games, and the Olympic Golf Course where golf will be making a comeback after 112 years of absence from the Olympics
But don't expect too much from it now as it is just a simple map that you can view. But we have a feeling that eventually Street View will come into it, so we look forward to more updates from Google soon.
SOURCE: Google Maps