One of the major thrusts of Google, as they celebrate their 20th anniversary, is to make search more visual since we all know that sometimes words are not enough. We also knew that Google Lens, that visual search tool on your Android smartphone, will play a vital role in this aspect. Now we're seeing an update to how we can use this feature to make our visual search easier. Google Lens is now part of the Google Image Search on mobile, at least for folks in the US initially.
When you do a Google Image search and tap on one of the pictures in your results, you will see a Google Lens icon underneath it, just beside the share icon. If there are already pre-identified objects in the picture, you will see a badge on the Lens icon that will tell you how many items were found in the photo that you're interested in. All you have to do is press the Lens and it will highlight the objects with dots.
Tap on an item and it slide up a panel of related images or the actual products that may be on sale in an online store or even brick and mortar store somewhere. If you think you actually want to buy it, then tap on one of the images and go do your online transaction. If you want to learn more about it, just choose one of the images in the search results. This is especially helpful if you don't know the name or brand of that particular item you're looking at.
If the object or image isn't marked yet, you can draw a circle around it and Google Lens should be able to do a visual search for it. While shopping is major use for this feature, it can also help website owners and brands be discovered through a visual search, just like with the usual Google Search.
For the initial launch of this feature, products and other objects have been identified but over the next few months, it will be able to identify landmarks, animals, plants, and other types of images. Only those in the U.S. doing their search in English will be able to enjoy this feature for now but it will also come to other countries and languages soon.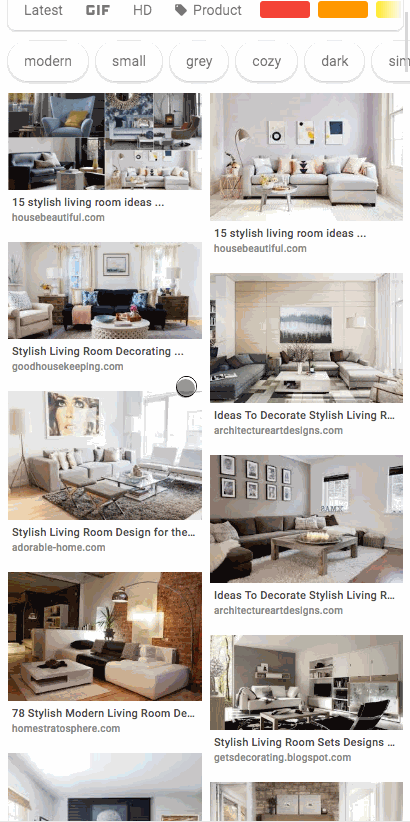 SOURCE: Google