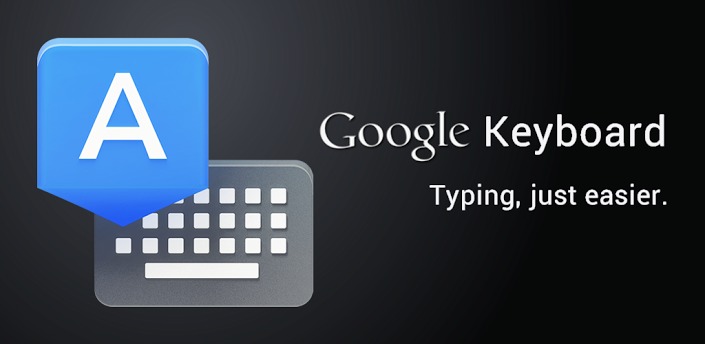 If you loved what you saw from Google's keyboard in Android 4.1 Jelly Bean, we have some excellent and rather unexpected news this evening. Google has just packaged up and delivered their completely stock (and amazing) keyboard and released it to the Google Play Store. That means most Android devices can now enjoy that absolutely stock Jelly Bean keyboard with gesture typing and all.
Google has slowly added all of their stock Android apps to the Play Store, which is enabling them to improve Android as a whole without updating the OS in general. We've seen this with Google Search and Google Now, Calendar, and other apps, and now their impressive keyboard can do the same. Sadly this appears to be for Android 4.0 or above devices only, and is currently only available in English.
The stock keyboard from Android 4.2.2 is now available to everyone, and it's still one of my favorite keyboards to date. Google rivals SwiftKey and Swype with their gesture typing experience, which also offers a dynamic floating preview of the word. Then of course you'll have the awesome voice typing experience of stock Android, instead of relying of Dragon dictation like Swype. Here's the full feature list.
• Gesture Typing with dynamic floating preview
• Voice Typing
• Next-word suggestions and current-word completions
• Dictionaries for 26 languages
• Advanced keyboard layouts
• Works across your Android devices (tablets and phones)
That dynamic floating preview will suggest words before you even finish gliding your finger. Once the preview guesses the word you want just let go, you don't even have to finish typing. Google also has a pretty impressive next-word prediction engine, which is enabled by default, but can be removed in the keyboard advanced settings for those who'd rather not have that present. Disabling "next-word prediction" replaces the top prediction area with a pretty great punctuation prediction, so that's helpful.
Google's keyboard has the most accurate swiping gesture-based experience in my opinion, and many should be extremely happy to give this a try. Take notice. Every screenshot on the Play Store for the keyboard has 4:30 as the time. Hinting at Android 4.3, as previous screenshots have all been 4:20 lately. Of course it is completely free so grab it from the link below and enjoy!
Update: Sadly this is region restricted because the keyboard only supports English, but we're expecting an update soon. In the meantime hit the link below to download the APK.
SOURCE: Play Store
Download: Google Keyboard