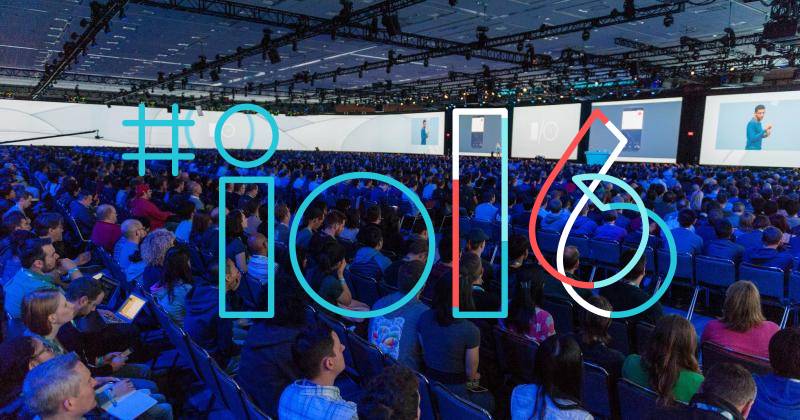 In less than 48 hours, Google will be kicking off its biggest developer gathering of the year. Google I/O has always been an opportune time to get a glimpse of not just Google's current projects but also its future plans. And if the scheduled talks are any indication, there will be two very big topics this year. Android, particularly Android N, is a no-brainer, but, perhaps for the the first time, virtual reality gets its own category. Unfortunately, noticeably missing this year is Chrome, perhaps hinting at some rather uncertain future for Google's browser platform.
Android N
Google I/O is a developers' conference so naturally Android takes center stage just like any other year. This year's focus will naturally also be trained on the upcoming major release. We might even finally get to learn what "N" really stands for. Interestingly, the name guessing game this year has been less intense this year compared to the previous ones. Perhaps users are more interested in what Android N will be offering instead.
Of the many features that Android N will be bringing to the table, it is perhaps the split window functionality that has garnered the biggest attention and interest. That was partly caused by iOS 9 officially supporting such a feature, and partly because the Pixel C was deemed rather unexciting without it. While Android has had the underpinnings for such a feature, and some OEMs even implemented it on their own, this would be the first time Android will officially support it, enough for app developers to actually rely on and use it. Whether that sparks renewed interest in Android tablets will depend on Google's next hardware move.
One expected Android N feature might not actually make it to the cut, at least according to rumors. Past Android N previews revealed the makings of a 3D Touch feature also built into Android itself. For some reason, however, that might not actually land in the first Android N release. No reason has been given yet, especially considering it's mere speculation. That said, many might not miss it or even pine for it at all.
Android VR
Last week, there was some talk about Google introducing its very own Android VR platform and headset, and Google I/O 2016 seems to be the perfect place to do that. Sure, Google already has Cardboard, but that was more of a stop gap measure than a serious virtual reality platform. In the meantime, VR is becoming quite the darling in tech and almost every major OEM is heading in that direction, some of them aligning with Google Cardboard, but not everyone.
It would make sense for Google to try to corral those myriad implementations and paths before things get out of hand for Android. But rather than simply going with the same smartphone holster accessory, Google would be taking on the likes of Oculus Rift and HTC Vive. Those two have proven there is indeed a market for standalone headsets, but their prices have prevented mass consumer adoption at this early stage. Android mig>ht have the advantage there, if Google could get out an affordable device fast enough. And since it would be based on Android, developers won't have to switch their mindsets or even tools to unfamiliar territory.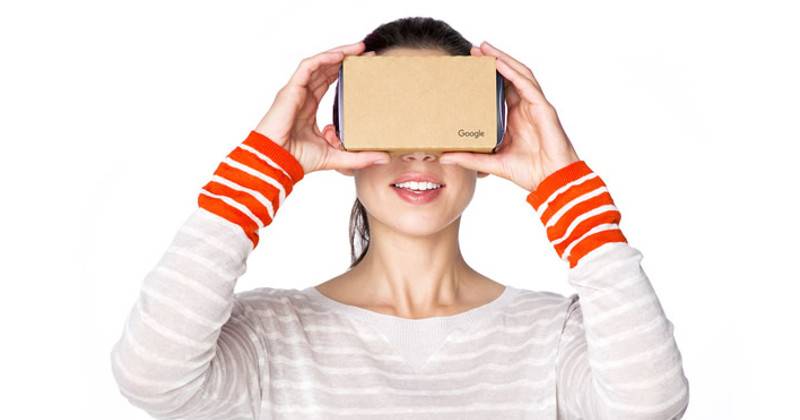 Google already has some of the pieces and experiences needed to build a VR headset of its own, from Google Glass to Google Cardboard to Project Tango. The latter has especially taken a good amount of attention lately, and the imaging technology Google has developed with OEM partners could be a great asset for an Android VR headset. That said, we could also see a consumer Project Tango smartphone launched this year, like the one Lenovo has been promising again and again.
Where art thou, Chrome
Android isn't Google's only platform, of course, nor is it the only field of developer interest. There's ads, the budding Internet of Things, and, of course, the Web. Oddly enough, it seems that Google I/O this year won't be focusing too much on that last one. Sure, there are Mobile Web talks, but the big elephant in this particular room is Chrome.
The fate of Chrome as a distinct platform, especially as Chrome OS, has always been questioned and debated. As a web browser, Chrome's fate is pretty much secure. But as an operating system of its own, installed on Chromebooks, not so much. There are of course proponents on each side, rooting for or against Chrome OS. Unsurprisingly, Google has officially affirmed again and again that it is committed to Chrome OS. And it couldn't really say otherwise, as it is committed to partners and customers who have invested in Chrome devices or setups at work and in schools. That, however, says nothing about the near future, where Chrome OS could be eventually phased out.
Does the lack of Chrome talks at I/O 2016 hint at that? Perhaps, but Google might also be preparing for a separate Chrome conference of its own. Chrome OS is far from a state of decay and, if recent leaks are any indicator, there might be a few interesting features coming its way.
Nexus Next
Back to Android land. It's far too early for a new Nexus device, which usually gets launched around September or later. However, the recent developments in Android do invite speculation on what exactly the new Nexus device will be. A Nexus smartphone is pretty much a given, as Google releases at least one every year. This might even be the year HTC finally gets to make a Nexus smartphone again, given how its HTC 10 has mostly received thumbs up from reviewers and critics.
But Android N's most anticipated feature will practically be lost on a smartphone. While technically possible and even usable in phablets, split screens and multiple windows are best applied on a tablet. It has even been quite a while since Google put out a Nexus tablet. In fact, it just recently removed that last remaining one from its online hardware Store. However, the one hitch in this theory is that Google does have a premium tablet in the Pixel C, which was just launched last October. Given how the Pixel C was rated poorly for its software, an Android N update would be the perfect fix.
That leaves us with one other possible Nexus device: a Nexus VR. It would be the perfect way to showcase the new Android VR. Google did a similar thing with the Nexus Player when it formally introduced Android TV to the world. The device that will be shown, or even handed out, will most likely be a development kit prototype, but hopefully the retail version will come later on this year and with a more affordable price tag than a Rift or Vive.