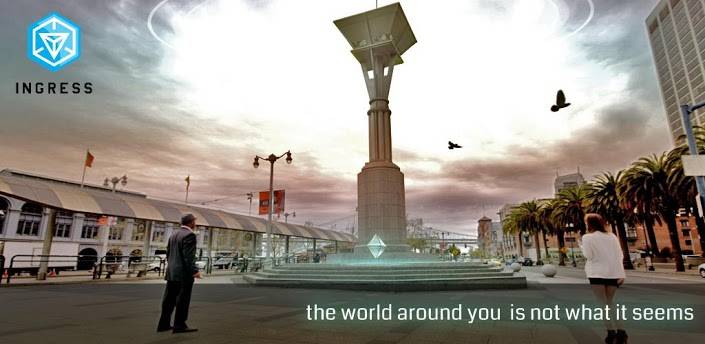 Ingress is still only available as a closed beta, however it looks like the game will be getting some attention during the upcoming Google I/O conference. Google I/O will run from May 15th through May 17th and according to recent details coming from Google, they will be hosting Ingress events on the 14th, 15th and 16th.
We are hopeful this could mark the end of the beta period for Ingress, however that remains unclear at the moment. For now, Google has said they will be sending an Ingress invite to everyone that is registered for I/O. Those planning to attend I/O (that want to participate in the Ingress games) are encouraged to have your account setup and activated before arrival.
That said, the game on the 14th will take place between 4PM and 6PM on the first floor of Moscone West. The game on the 15th will take place at the I/O After Hours Party (from 7PM to 10PM) which is on the third floor of Moscone West. The third Ingress event will also be for two hours (from 7PM to 9PM) on the 16th, however Google describes this one as being a "major Ingress-wide game event in San Francisco."
There will also be an I/O session on the 15th that will give details about the design vision behind Ingress. Anyway, if you are registered for Google I/O you should probably be on the lookout for your invite. All others, you can hope this means the end of the beta period. Of course, even if the beta continues after I/O, it would appear as of Google's Niantic Labs will be offering plenty of additional details. We just have one thought left; Which side will you be picking? The Resistance or the Enlightened.
[via Android Police]