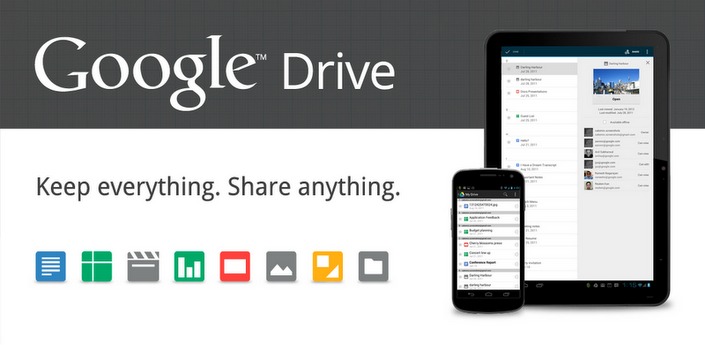 It's finally here: Google's Drive app is live in the Google Play Store and you can install it right now. As some had speculated, it replaces Google Docs entirely and integrates your current documents into Google Drive. Go to the Google Play Store on your Android phone, and if you've already got Google Docs installed it should replace the app entirely. Here's the official announcement, straight from Google itself.
Strangely, the app doesn't seem to work at the moment: Google's Drive servers aren't live yet, so you get the same 404 message as the drive.google.com website. It should go live very soon. Google has just made the service official – you can see the explanatory video below:
And a detailed look at the transition from Google Docs to Google Drive:
Like DropBox, Google Drive syncs between the Android app, web site and desktop component. Free users get a generous 5GB (your currents Docs don't count towards your total) and you can add 20GB increments for $4 a month each. The app and website should be live momentarily, and we'll have a hands-on look at the new service soon.
Update: The Google Drive website is live! Click here to check it out. The app seems to be working as well.