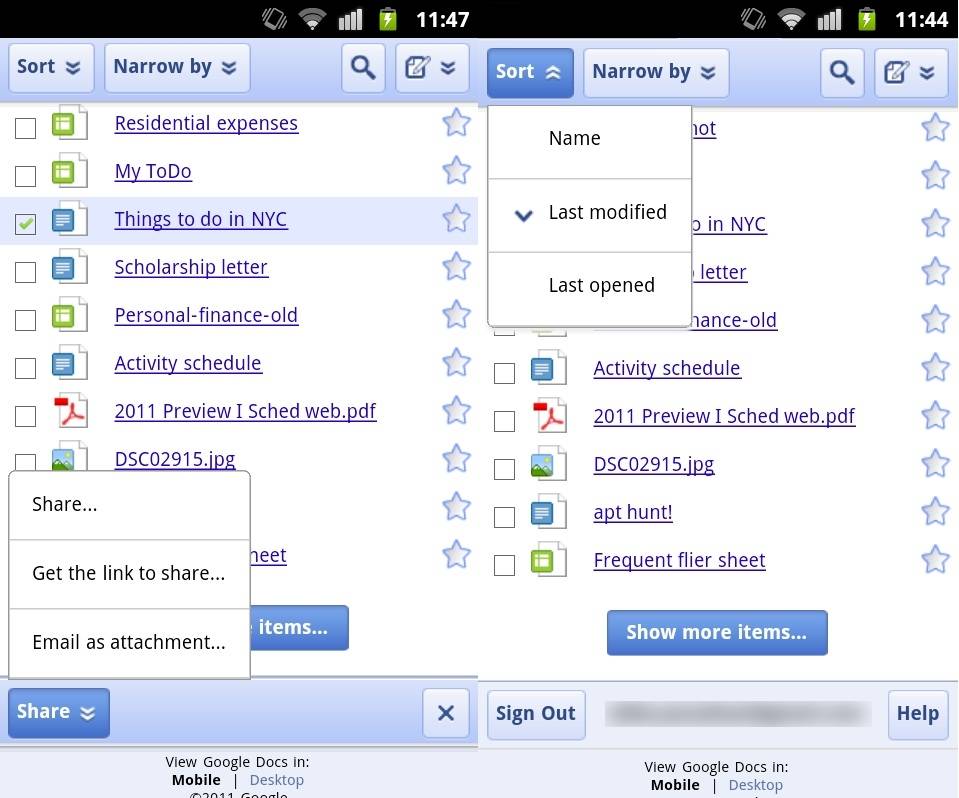 The mobile version of Google Docs has been updated with new features and some visual improvements. With many new features like sharing on the go, or being able to sort documents things are pretty solid on Google Docs right about now. They explain it as being able to sort, narrow, and share all your documents right from your list. Pretty neat huh?
To get started is simple, just go to docs.google.com right in the browser of your device. Press sort to organize the list of docs visible in the mobile browser, or press narrow by to specify the list of docs you'd like to see, just like the picture above shows.
These features have already been implemented and are live right now so you can start sharing right away. Sharing is a core feature that I've been waiting to see come to the mobile front and now it is here I must admit it works great and sure is convenient. If you have any suggestions or issues you can head to the support forums.
[via Google Blog]