Android 7.1, the seemingly more handsome sibling in the Nougat family, got released just a few weeks after Google unveiled Android 7.0. We don't know why they did it that way, but it probably had to do with Android 7.1 being one of the showpiece features in the new Pixel smartphones. But now Google is ready to rain down Android 7.1 to the rest of the Android-using world, and so this video below shows us the new stuff we can expect.
First up, App Shortcuts. This is android's answer to Apple's "force touch" feature. Do a long press on an app icon and it will provide you with a contextual menu that shows actions you can choose from. Imagine long pressing on your text messaging app and a contextual menu appears and allows you to immediately start writing a text message for your most texted or favorite contacts. Long press on the Twitter app icon gives you a number of choices – compose a tweet immediately, check notifications, or DM your best friend.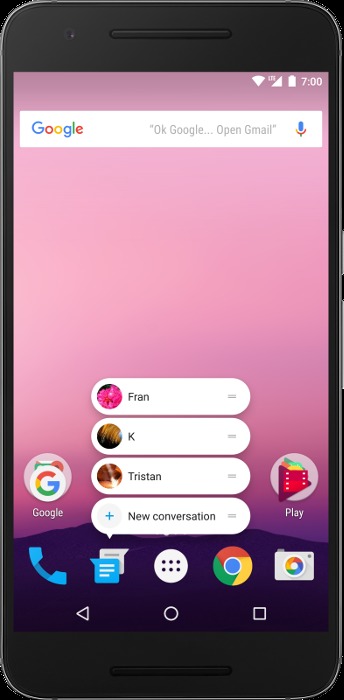 More and more, rich media is being demanded on messaging devices – and you all know this by the ubiquity of emoji usage in smartphones and social media. But up to this point in time, we are only able to send and receive universally accepted unicode emoji, because keyboards and text editors only allow such emojis. A new feature called "Image Keyboard Support" will now allow users to bring rich media directly to any text editor on an app, if the app developers take advantage of this.
Lastly, Android 7.1 has an improved VR thread scheduling. In layman's terms, Android 7.1 is simply better for resource-hungry VR apps. VR apps are able to lay claim to one whole process thread of the processor and mark it as a VR thread to minimize latency and give you better performance. These features and a whole lot more in Android 7.1 Developer Preview, which you can now get.
VIA: Android Developers