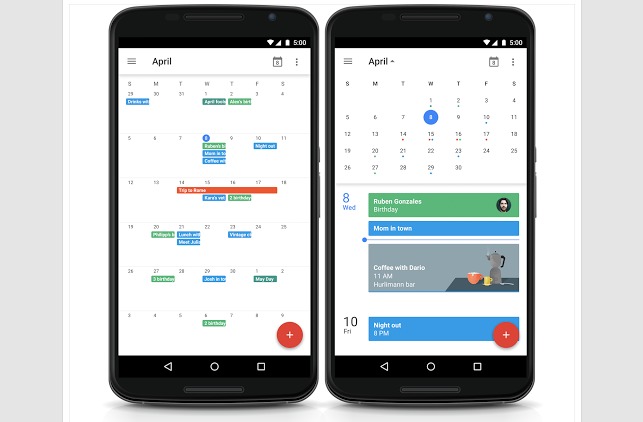 It's been two months since its latest update, so you know that the folks over at Google are dying to tweak something again with their Calendar app. For their latest update that will be rolling out soon for Android devices, they listened once again to what their users have been asking for, bringing back the month view and seeing more events at just one glance on your smartphone or tablet.
For reasons unknown, Google Calendar removed the month view from the app some time ago, replacing it with the daily view, 3 day view, and eventually the 7 day weekly view. But the new update is bringing it back, so you have a lot more views to choose from. You can easily toggle from one view to another because they are listed in the navigation drawer. You will also be able to see more events just by looking at that monthly view, then simply clicking on the date or event for a closer view. The color of the events are also easily seen when you're jumping from one day to another.
February was the last time that Google Calendar had an update. It brought with it some great features like Google Drive integration, importing .ics files, a schedule view and a 7-day view. The schedule view even adds maps and photos of the place you're going to, if you indicate where. Details saved on Gmail, like concerts, hotels, flights, etc can be added automatically to the calendar as well.
The new update may not seem much, but hey, at least, we've gotten our monthly view back. The rollout will be happening over the next few days, so be patient if it hasn't reached you yet.
SOURCE: Google