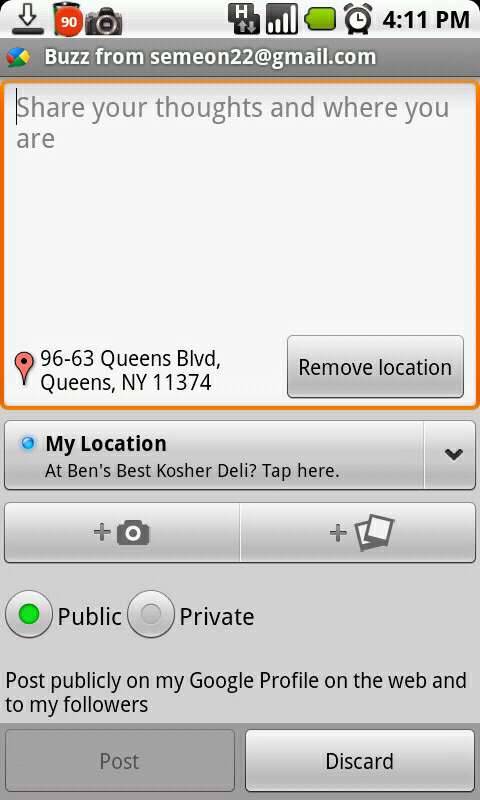 Our awesome director, Simms22, has found the official Google Buzz widget in the market. Buzz was introduced by Google awhile back and has quickly became a popular way of sharing your location and it offers twitter like functionality.
He also posted a few screen shots of the app, both are shown here.

I did a quick market search and found this information:
Google Buzz widget allows you to easily post buzz from your home screen!
Features:
* Quickly post buzz publicly or privately
* Add photos to your post from the camera or gallery
* Share your location or place
* Quickly access buzz.google.com
Install and add to your homescreen by selecting Menu>Add>Widgets>Google Buzz .
Yesterday a Google Maps update that brought us a new Maps live wallpaper and a Latitude widget and today Google graces us with a Buzz widget. What other goodies does Google have in store for us?