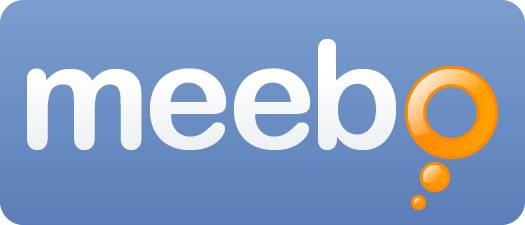 While Google isn't snatching things up at the rate Facebook is, today it has been confirmed that they've acquired another company. The social and instant messaging start-up Meebo has been bought by Google and their team has issued a quick statement today in a blog post detailed below.
The folks at Meebo are a cloud-centric instant messaging group that has been in the works since 2005 and focuses heavily on social sharing and chat options. It looks like Google wants to add their expertise to Google+. Hopefully we don't get just that Meebo Bar, but that is a possibility. Here's what Meebo had to say:
We are happy to announce that Meebo has entered into an agreement to be acquired by Google!

For more than seven years we've been helping publishers find deeper relationships with their users and to make their sites more social and engaging. Together with Google, we're super jazzed to roll up our sleeves and get cracking on even bigger and better ways to help users and website owners alike.

We've had a blast building Meebo so far and we're really excited to start the next leg of our journey.

Thank you all for coming along for the ride!
Meebo Team
While they don't specifically mention Google+ we all know that is exactly where this is headed, considering Google has been heavily focused on G+ as of late. Between Google Talk and all the hangout options on Google+ we have plenty of ways to handle chat and more, but Google appears to be aiming even higher in that regard. For now we have no further details, or how much cash Google threw their way to come aboard but I'm sure we'll know soon enough.
We'll just have to wait and see how the team from Meebo affects Google+, I'm actually sort of okay with the idea of a toolbar or Meebo action bar. Are you?
[via SlashGear]