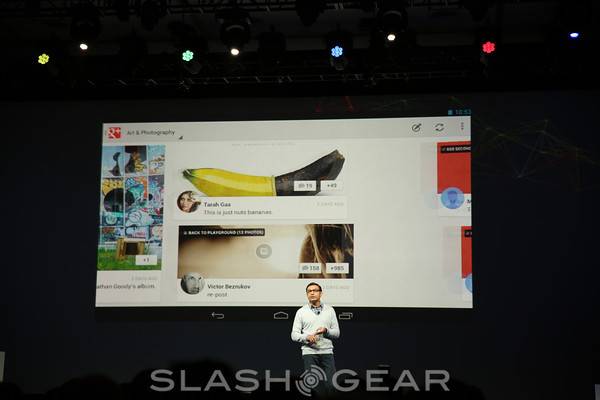 If you're a fan of Google's ever growing social network site Google+ we have some good news on that front too. It isn't just about Android devices and software. Google+ is finally getting what we've all wanted and been waiting for — a tablet app. Google+ today is coming to tablets.
With more than 140+ million users Google+ has been growing and growing. It might not be Facebook yet but give it some time. The app for Android has seen a major overhaul over the past few months. The phone app got a major visual refresh with huge HD images and tiles, smoother animations and more. Everything about Google+ is coming to tablets.
Google+ for tablets should be launching today and users can run and check the Play Store throughout the day as it should arrive shortly. The new user interface is as beautiful as ever and takes hints from Jelly Bean, and the smartphone app to make the best of both worlds. We aren't seeing it on the Play Store yet but it should arrive soon. Also Google stated the smartphone version should receive an update too, so be sure and stay tuned.