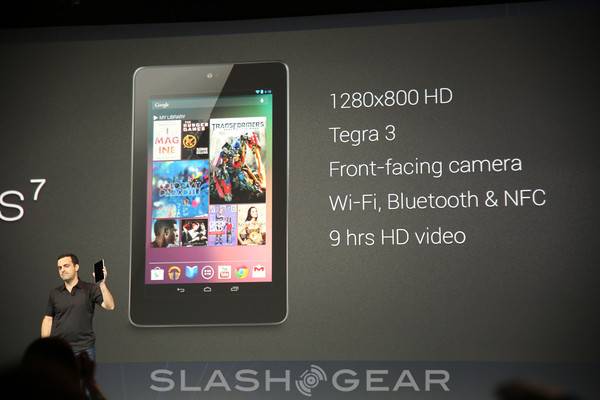 It's finally official! Google has just announced the next Nexus to join the growing Nexus family. We've heard and seen rumors for months and months but today they've cleared it all up. Officially being called the Nexus 7. Check out the official specs below.
Boy does it look beautiful. Everything from Google Play, right at your fingertips. All the specs that were actually leaked over the past few days were extremely accurate. Below is the short list of specs announced today on stage by Google — exactly as we've heard lately:
Nexus 7 tablet
7-inch 1280 x 800 HD resolution display
Tegra 3 quad-core 4-PLUS-1 processor, and 12 core GPU
Front facing camera — no rear
9 hours of of continuous video playback
340 grams
Everything we love from Google Play
Stay tuned as this was just announced and is developing. Oh and it comes with Android 4.1 Jelly Bean of course.