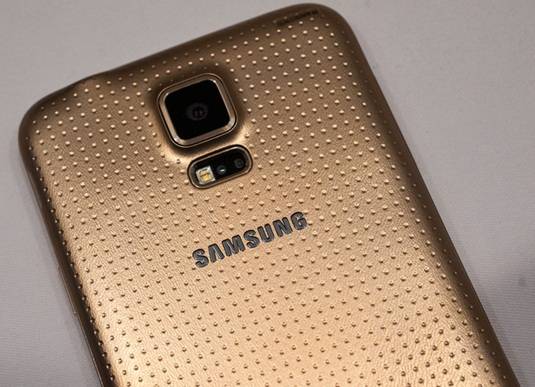 Samsung has announced the latest Galaxy S5 color variant headed for the US market. The color is gold and the handset will be available with a handful of carriers beginning on May 30th. Pricing will be set by the carriers, but for now we know availability will be though AT&T, T-Mobile, Sprint and US Cellular.
The gold Galaxy S5 will also be available with Verizon Wireless, though Samsung has said that will only be "through select indirect retailers." In addition, those in the US looking to pick up a gold Galaxy S5 will be able to make a purchase at the Samsung Experience Shops located in Best Buy retail stores.
We have yet to hear from all of the carriers, however T-Mobile has already released basic details. According to details coming from the carrier, the gold Galaxy S5 will be available online and in retail stores. T-Mobile has yet to offer any pricing information, however they have said the gold Galaxy S5 would be available "for a limited time."
Aside from the new exterior color, which is officially listed as being a "shimmering metallic gold" — the specs will remain the same as what we have already seen. Basically, that is to say the gold Galaxy S5 will have a 5.1-inch (1920 x 1080) display, quad-core 2.5GHz processor, 2GB of RAM, microSD card slot (128GB), 2800 mAh battery, 2MP front-facing camera, 16MP rear-facing camera and Android 4.4.2 Kit Kat.