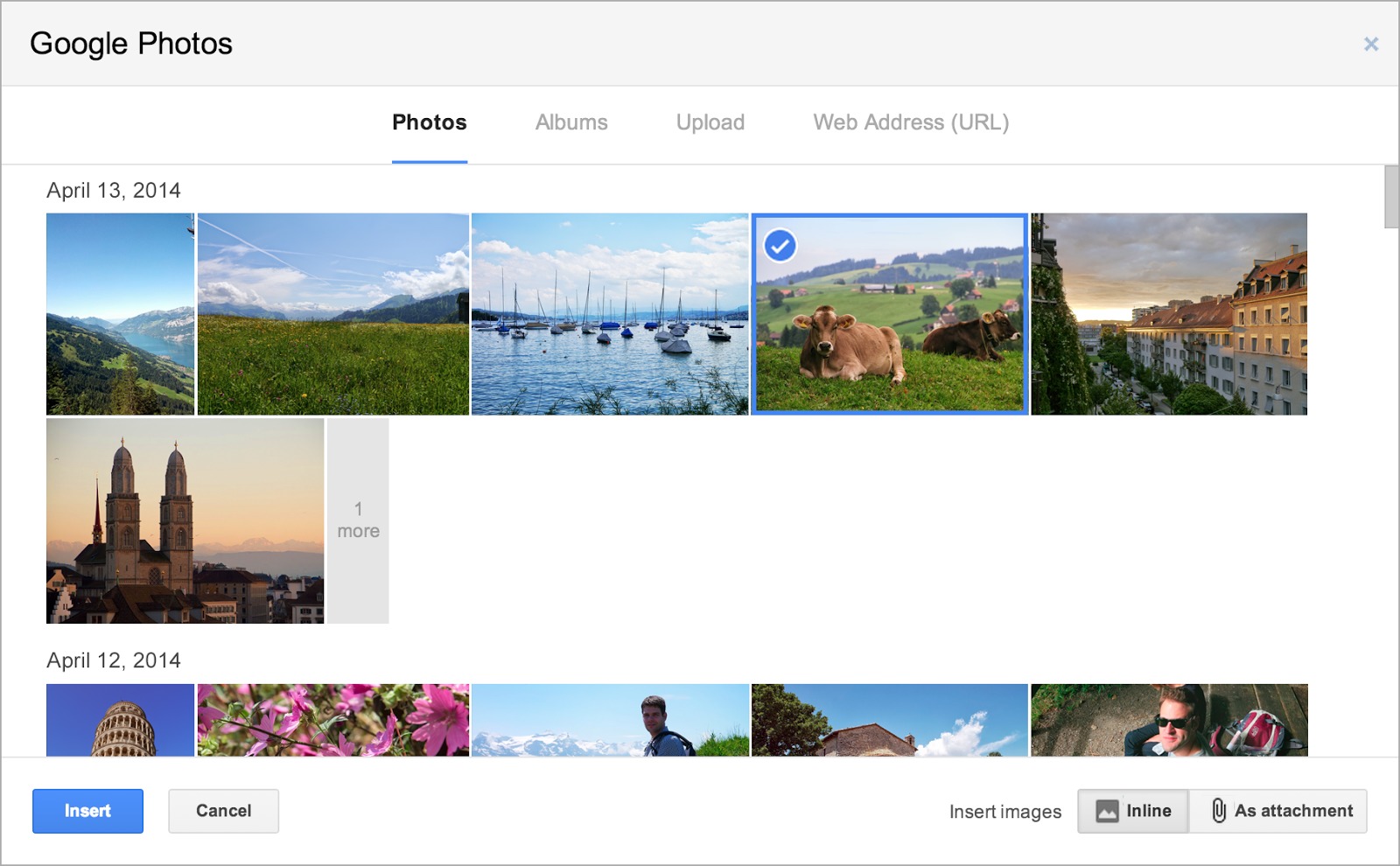 Google has detailed the latest improvement for Gmail. This change deals with Gmail on the web, but it does involve the mobile side. Moving forward you'll now be able to add images taken with your mobile device. Of course, you will need to have Auto Backup turned on for this to work.
Assuming you already have Auto Backup enabled on your smartphone (or tablet), you will be able to click the "Insert Photo" option when sending a message in Gmail. That can be found to the right of the blue Send button and it will give you the option to add any of the images backed up in your account.
If you are the type that arranges and organizes your images, this same setup will allow you to share entire albums. Also worth mentioning is the ability to resize those images before sending. Users can simply drag any corner of the image with options to include Small, Best Fit and Original Size.
You can also easily remove the image should you change your mind before sending the message. That all being said, look for this to arrive with Gmail on the web. Google has said these new features will be "rolling out today."
Lastly, those looking to turn Auto Backup on should grab their Android device and; Open the Photos app -> Tap the Menu button (three dots) -> Settings -> Auto Backup -> Toggle to On.
SOURCE: Official Gmail Blog