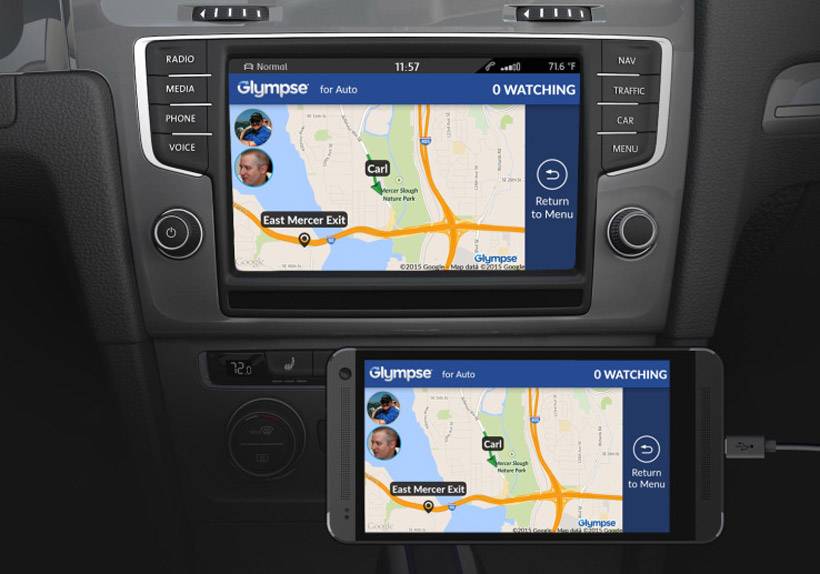 Glympse has launched a new app for drivers that will allow people to share their location as they drive. The new app is called Glympse for Auto and it is on Google Play for download right now. The idea behind the app is to make it easy to share location data with family and friends without having to take eyes off the road.
Distracted driving is a big cause of accidents and being able to keep people updated on where you are without having to fumble with your smartphone is a big deal. All the driver has to do with Glympse for Auto is launch the app and it shares location data.
People wanting to follow the location data don't need the app to do so. Glympse for Auto is also being integrated into the infotainment systems in some cars made by Mercedes, BMW, Ford, Volvo, and Jaguar Land Rover. Peugeot and VW also recently joined the party.
The two latter automakers use MirrorLink to enable Glympse in cars. The app is available for download right now at no cost. It is 4MB in size and is currently in version 1.0 having launched this week. The app runs on devices running Android 3.0 or higher.
SOURCE: TechCrunch