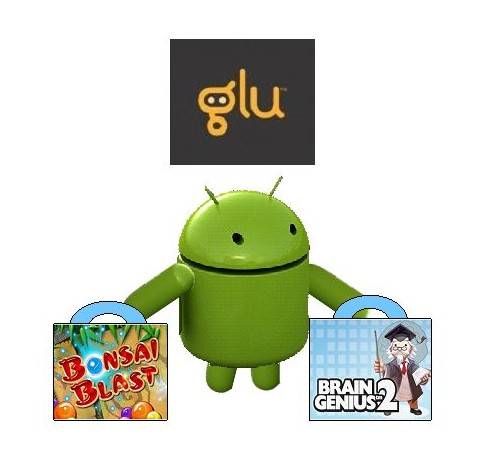 The leading global publisher of mobile games, Glu Mobile, has announced the launch of two new games into Android Market. Glu Mobile is one for the first mobile game publishers to develop and launch games for Android. T-Mobile G1 owners now have the opportunity to download Bonsai Blast and Brain Genius Deluxe for free.
"Our work with Google along with the Open Handset Alliance has allowed us to develop Bonsai Blast and Brain Genius Deluxe using the full capabilities of the platform," said Alex Galvagni, senior vice president of global production and chief technology officer, Glu. "Through our relationship with the Open Handset Alliance, we have had the ability to become one of the first mobile games developers to explore the device and exploit its technology to create truly engaging games that T-Mobile G1 consumers can enjoy."
Brain Genius Deluxe takes players thought daily brain challenging games that are actually very fun. There are 24 different touch motion-controlled games that also utilize the accelerometer to play as well as 4 types of bonus puzzle games including Sudoku and Jiggsaws. Brain Genius Deluxe stores game statistics to compare over time and with other device users.
Bonsai Blast may seem familiar to many flash based games found on the web. This extremely addictive puzzle games requires you to shoot and matched colored balls before time runs out to progress through more than 20 levels. Bonsai Blast is different from other games in many ways, some of the added features include ricochets, tunneled chains, and swappable shooter locations. Having touch screen controls in conjunction with the accelerometer adds a nice spin to things.
Photo courtesy of Android Community member heyitsnan.