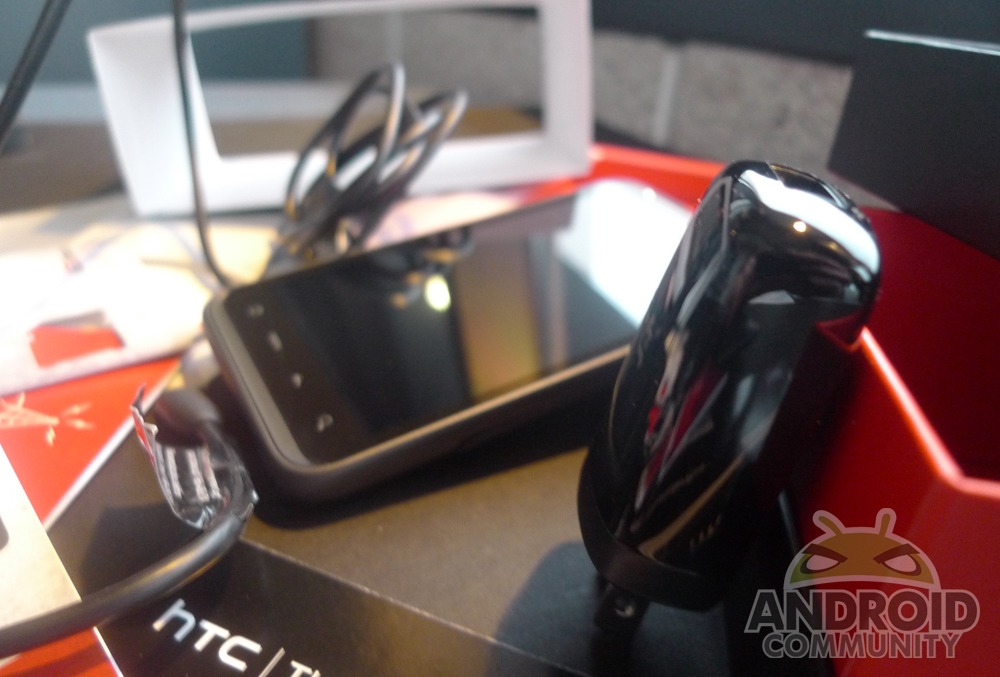 A buggy test build of Android 2.3 Gingerbread appears to have been leaked from our favorite source for all things HTC oddity: 911HTC! They've got a big fat build by the name of Mecha GINGERBREAD S Verizon WWE 2.01.605.0_ Radio_0.01.69.0501r_ _NV_8K_1.41_ 9K_1.64_test_190987.zip – all that make sense to you? It doesn't have to! All you need to know is that Gingerbread is more than likely on its way to Verizon's HTC ThunderBolt, and by the looks of it, it's coming soon!
Before we continue I've of course got to warn you that ROMs in test stages such as this are often beyond buggy to the point where should you use them you really ought to prepare yourself for something rather broken. Be sure to back up your current build if you plan on working with this one, and be sure to report back to say how it goes! As you know, this is your humble narrator's poison of choice and has been for some months now, so it's pretty near and dear to my pocket to see something like this come through.
Will this build help the battery life? That's the biggest question here, and one you can answer should you be daring enough to try it out. Head over to 911HTC Resources for the download and fire it up! Then head down to the ThunderBolt forum for all your fun and amazing chats. Notice there also a lovely new ROM from Teampokerface. It's hot!
[via 911HTC]