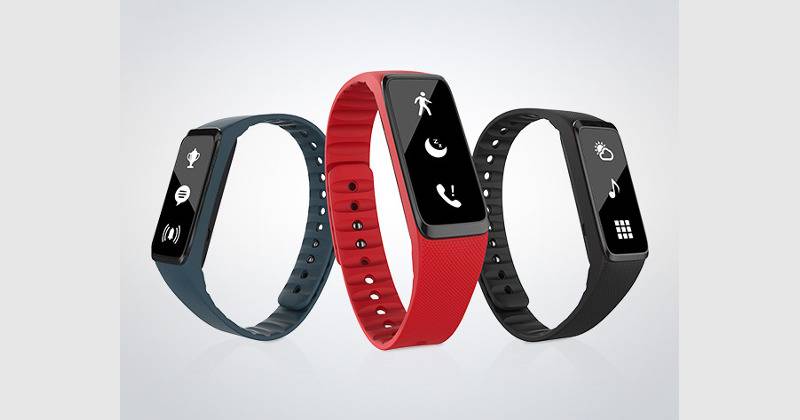 The biggest new tech trend of 2014 is undoubtedly wearable tech, with several of the world's largest tech companies releasing their first round of wearables: The LG G Watch, Samsung Gear Live, Sony Smartwatch, and the Moto 360 to name a few. And, of course, the Apple Watch coming in 2015. But it's not just these tech behemoths making wearable tech, and new companies like Striiv, makers of the Fusion smartwatch and activity trackers, are putting together some impressive devices. Normally $100, we have the Striiv Fusion for a healthy 45% off, on sale for $55 at the Android Community Deals store.
The Striiv Fusion has a touchscreen that utilizes swiping to scroll through it's several smart watch and activity functions: tracking steps, calories burned, sleep tracking, as well as delivering notifications for devices with Android 4.3 or higher. It also comes with the three interchangable bands pictured (presumably for color-coordinating to different outfits) and boasts a battery that lasts 5 to 7 days, so you won't have to charge often.
It's a budget smartwatch, as most Android Watches will run you at least a couple hundred bucks. But at 45% off, it's a pretty sweet deal: while the Fusion doesn't have a full color screen, getting a smartwatch for $55 is pretty unheard of. Act quick on this deal, because it ends 12/31.
Get the Striiv Fusion for 45% off at Android Community Deals.
Android Community Deals is brought to you in cooperation with StackSocial. Generated revenue helps fund this site. Deals are curated by StackSocial and are not representative of the opinions of the Android Community staff.