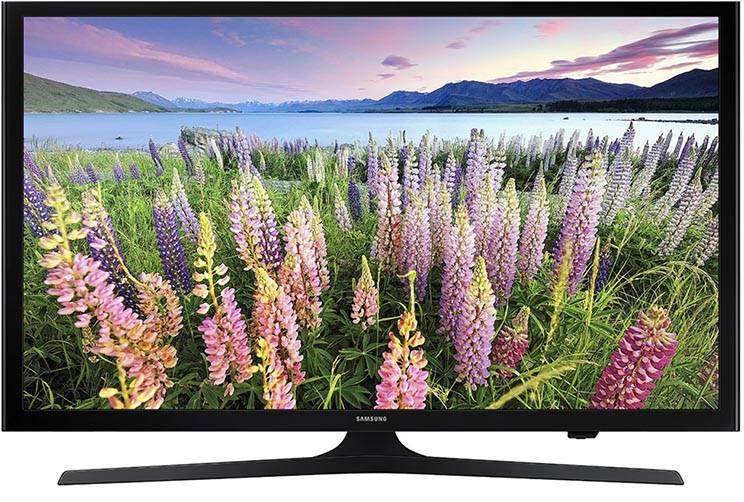 April 1 has passed already, but we're still pretty skeptical about "too good to be true" deals that come our way, even post-April Fools. But apparently, this offer from AT&T is no joke, if you're willing to have a brand new 48" Samsung TV. All you have to do is get either of the latest flagship device from the Korean OEM, the Galaxy S7 or Galaxy S7 edge, a DIRECTV and AT&T Wireless line, and get an online offer claim.
You've probably been thinking about getting the Galaxy S7 anyways, so why not get a free TV while you're at it? The only catch is that you'd have to activate both a new AT&T wireless line and their DIRECTV service. But if you're getting the LED J5200 Series Smart TV 48" Class TV, you might as well get the service that will allow you to view a lot of movies, TV shows, and sports shows on demand on your smart TV.
After you've bought your Galaxy S7 or Galaxy S7 edge through AT&T Next, you have to then activate the AT&T Wireless and DIRECTV accounts on the network as well. Then you have to submit an offer claim, together with your receipt on this site, within 60 days of the purchase of your smartphone. You will then receive your smart TV within 4-6 weeks after receiving a confirmation email. All services would have to remain active through the date when the TV is shipped.
This is a pretty good deal that AT&T is offering (provided there are no hidden charges anywhere) so if you're thinking of getting a new smart TV without having to spend around $500 extra (although list price is still at $999), then you might want to consider this. Also, if you're into collecting rewards points on Plenti, you'll earn 1,000 points if you activate the offer on plenti.com.
SOURCE: AT&T