GIFs are becoming a favorite way of communication for those who aren't just satisfied with pictures or emojis anymore. And so we've been seeing apps add more support for these animated images and how we send and use them. Gboard previously added a dedicated GIF section and now with the latest beta update, you will be able to create your own GIFs from within the virtual keyboard itself. You can also now find some of the stickers only previously available in Allo on your Gboard sticker section.
The GIF creation feature has actually been spotted in previous teardowns and now it has finally officially arrived, at least in the beta update. It's pretty easy to use as you just need to launch your Gboard wherever you're using it then open the GIF section. Go to the My GIFs tab and then start creating one. It will ask your permission for your camera if you're using it for the first time. You can now create a 3-second long GIF in the full-screen camera interface. You can also add stickers to the video to make it more interesting. It will then be saved in the My GIFs tab for future use.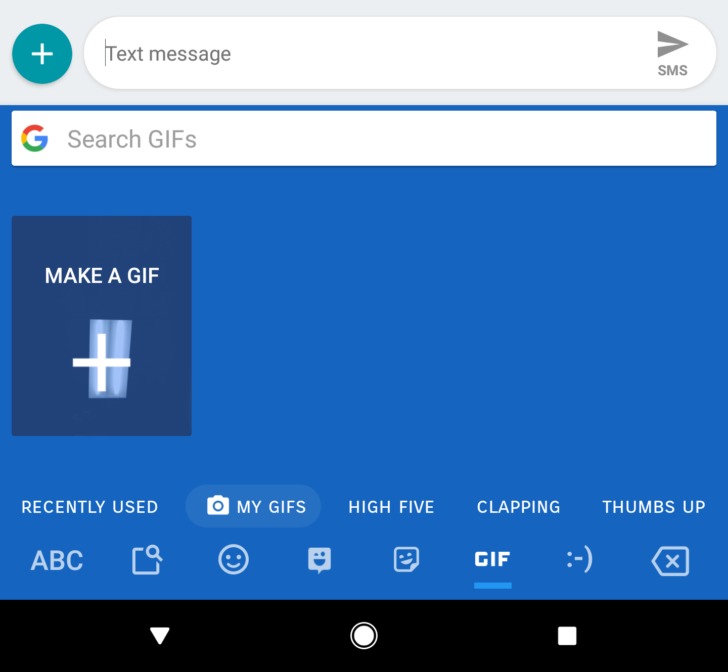 There is also now a new sticker gallery in your Gboard and it looks like they're the ones from Allo. The messaging app is practically dead for now (although not officially) and since one of the favorites there were the stickers, it makes sense to actually incorporate it with Gboard. The beta update also now officially drops support for Android 4 KitKat and earlier versions.
The create your own GIF feature doesn't seem to be showing up in all devices, at least not just yet. They may still be just testing it out in selected devices so just wait for the stable update to roll out to enjoy making your own animated clips.
VIA: Android Police