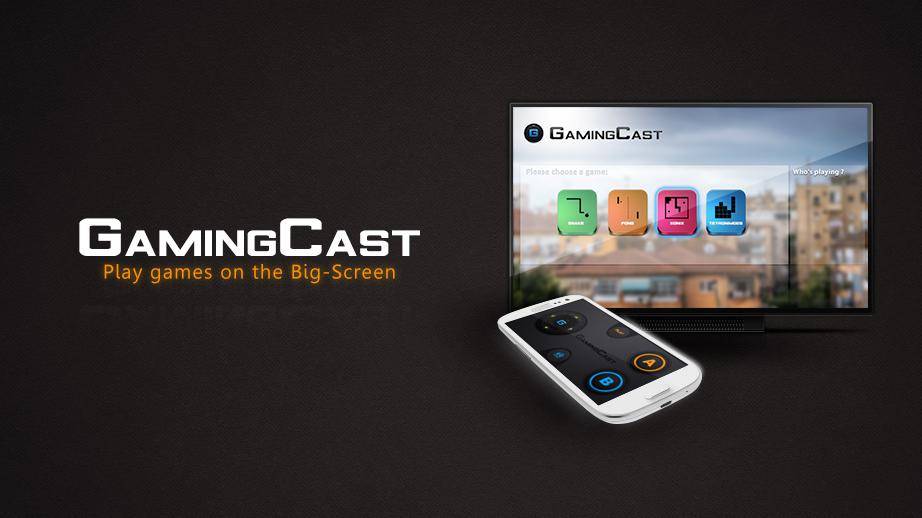 If you have the urge to relive gaming history's classic moments on a bigger screen, then look no further. GamingCast will let you play old-school games like Pong and a more recent Snake on your TV thanks to the magic of Chromecast.
Actually, those two, along with Xonix and Tetrominoes, are the only games you can play with this app. Like any other Chromecast-enabled app, GamingCast streams the game's visuals to a connected TV while you keep the controls on your smartphone. Nothing fancy really but it is one of the first Android apps that attempts to tie gaming and the Chromecast together.
For what it does, GamingCast does it well. One might think that streaming a full interactive game might have considerable lag, but the video below shows how smooth things are. That said, the games that are officially supported aren't exactly resource intensive, either graphically or computationally. The app does make one wonder if there will be more games in the near future that will take advantage of Google's streaming dongle.
For the rather limited number of games available, some might find the $1.50 price tag for GamingCast a bit too high. The developers do promise to have more games in the future, as well as adding multiplayer support, so this app might be be something to keep an eye on.
Download: GamingCast on Google Play Store
VIA: Liliputing