If at this point in the year, your day-to-day tasks have become a routine, you just might need some games to tide you over. So don't feel guilty, we're here to show you new and interesting games that might just do the trick. At Android Community, we're committed to giving you new options for Android games that you can enjoy when you need to take a break from work, or when you're on your daily commute. We want to help you out, mainly because we like games as well. Check these out.
Returner 77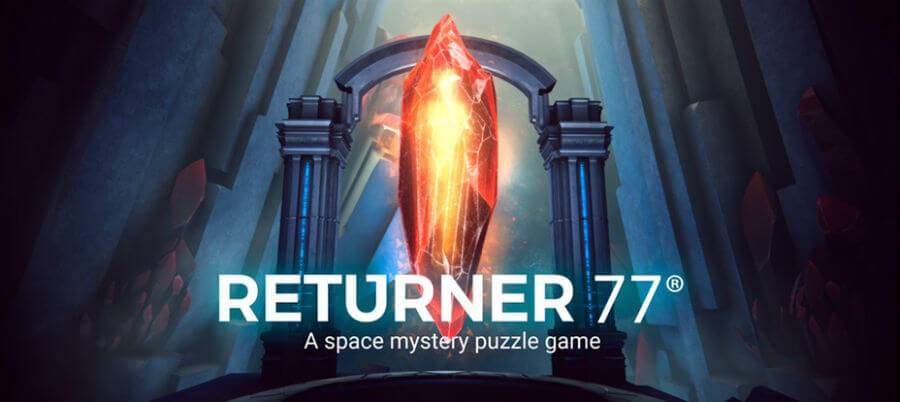 Returner 77 is a new sci-fi title from a Danish studio somewhat cutely named "Fantastic, yes", and it is a 3D adventure game that will push your smartphone's resources to its limits. This mystery game is done in the likes of Myst and Riven, and there are room escape puzzles that will challenge you to no end. The game is great enough that you need to pay around USD$6.00 for it, but we say it's worth all that.
DOWNLOAD: Google Play Store
Dead Rivals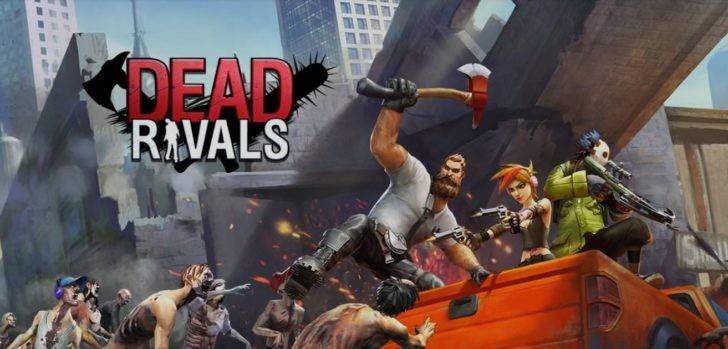 If you're feeling like you want to expend some pent up rage on zombies and dead guys, then Dead Rivals is an MMORPG from Gameloft that should do the trick for you. The gameplay is simple enough that the game does most of the heavy lifting for you. All that's left is for you to smash the dead guys until they're really dead. The game is free to play, but expect the monetization right in there.
DOWNLOAD: Google Play Store
OpenMW
If you've played Morrowind before, then this is good news. Some guys – not Bethesda, sadly, so this is not official – have ported Morrowind for your mobile device. It's still in development, so expect some issues here and there. But if you're an RPG guy, and you love Morrowind, then this is a no brainer. Check out the download link below.
DOWNLOAD: OpenMW
Project Highrise
Skyscraper construction sim games are very niche propositions to begin with, but I know of a lot of people who enjoyed SimTower when it came out. People are looking for other games in this genre, and Kalypso's Project Highrise fits the bill. It launched for PC in 2016, and Android is finally getting a taste of this game these days. You will have to pay USD$3.99 for it, but the game should be a blast for sim fans.
DOWNLOAD: Google Play Store
Warhammer Quest 2: End Times
If you've played the wonderfully excellent turn-based dungeon crawler Warhammer Quest, then be glad that the sequel is out, and it is an improvement on the original in many ways. Perchang has come out with Warhammer Quest 2: End Times, and it should give all you RPG heads out there a good dose of turn-based combat. The game will cost you USD$4.99, but we can assure you that you'll have fun with this one.
DOWNLOAD: Google Play Store
Steamburg
This title is a puzzle adventure game where the main character, a certain professor Vincent Cornelius Moore, will need to fight robots that invaded the city of Steamburg. If for anything, you will probably love the game because of the unique gameplay. The main character has no weapons, and you'll need to outsmart the robots along the way. Check out the game, and you'll need to pay around USD$1.00 to play it.
DOWNLOAD: Google Play Store
Tales of Gaia
This one is another MMORPG title from Snail Games, and Tales of Gaia is a classic fantasy game which RPG gamers will have no problem taking to. The gameplay is pretty standard for MMO games as well. This is the first time Snail Games is tackling a Western-themed story, and the game features four fantasy races that you can pick from. The game is free to play, and you can check it out if you're into the genre.
DOWNLOAD: Google Play Store
Wakfu, The Brotherhood
Wakfu is a pretty popular animated series on Netflix, and they're launching a new beat-em-up game to coincide with the launch of the 3rd season of the show. The game features characters from the animated series, and you can get a team of allies to defeat hordes of bad guys sent by Nox, the Master of Time, as part of his demonic attempt to consume the Wakfu of all living creatures. The game is free to play.
DOWNLOAD: Google Play Store
Cat Knight Saga Special
So there are RPGs, and then there are RPGs with cats in it. We're talking about the latter – Cat Knight Saga Special is an RPG that takes place in a magical world where only cats live, and the player plays a young girl summoned to this world with a "cat" captain. So you're off to save that world as well. You can download this ne for free.
DOWNLOAD: Google Play Store