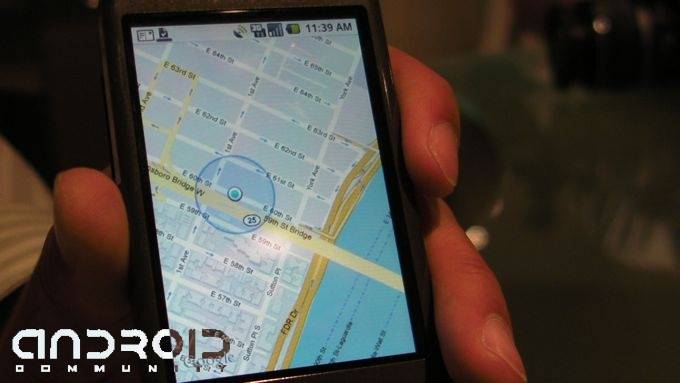 The G1 comes pre-loaded with many useful applications including Google Search, Maps, YouTube, Gmail, Contacts, Calendar and IM. Sing in just once with you Google account and it will automatically synchronize all of your applications. You can even protect your data with a secure "lock pattern".
A drag down status bar that holds all of your notifications is extremely useful without getting in the way. This bar displays new text messages, email, calendar events, instant messages and more. When a text message comes in, the status bar will give a brief preview of the message.
Contacts are easy to search through and locate. A few simple clicks and you can locate a contacts address on a map for directions. You can the location in satellite or street view as well, making it easier to visualize an unfamiliar location. Navigation is made easier with a built in accelerometer, giving a compass option to help – turn the phone, and the mapping automatically turns with you so you always know which way you're facing.
[youtube]http://www.youtube.com/watch?v=z7qbPa1O8Ys[/youtube]