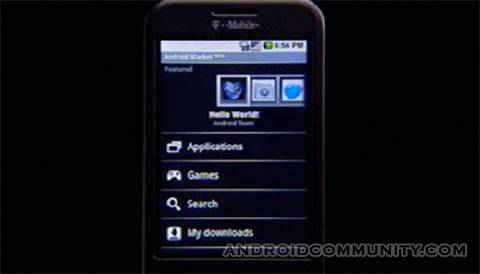 The G1 has officially been announced this morning at T-Mobile's announcement event, priced at $179. With a release date of October 27th it gives just enough time to pre-order the device. At the time of release 3G will only be available in select markets, 22 to be exact.
Plan details include $25 with unlimited web & some text messages, and $35 with unlimited data and messaging. That is competitively priced against the iPhone 3G with unlimited data and some text at $30 a month, while unlimited data and messaging costing $50 each month. These plans however are still not as low as other devices such as the Sidekick.
The pre-order starts today with new member pricing at only $179 as opposed to the rumored $199. T-Mobile's 3G data network is still developing, and will reach 80% of the carrier's subscribers by the end of 2008. The device will reach 100 million customers in Europe when it is released there in early 2009. The UK will receive this device in early November 2008, though no pricing has been announced.