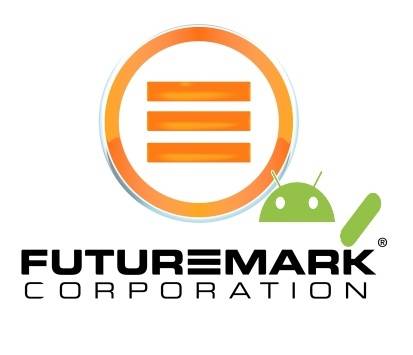 Oh man, this is awesome news for enthusiast and gamers alike in the world of Android. We have many benchmark applications such as Quadrant or CF Bench and what not for Android that tests overall performance but today I've now learned the best of the best in the benchmark business, FutureMark, will be coming soon to Android phones and tablets early 2012. I've used FutureMark 3DMark 06, Vantage and even 11 on my PC for years to test gaming and overall performance and I'm happy to announce this is coming soon for Android.
The Finnish company FutureMark has been making some of the best and most trusted and highly rated benchmark suites for PC enthusiasts since early 1998 and are now moving to add Android to the list. They've begun development on what they are calling 3DMark for Android (working title) and aim to have it ready for mass usage come early 2012. With the wide array of smartphones available, and Android tablets taking off while getting powerful quad-core processors the need for a reliable and scalable benchmark service will be needed. They plan to deliver just that.
3DMark for Android features may include:
– Measures gaming performance using rendering, CPU and physics tests.
– Stunning real-time graphics push the OpenGL ES API to the limit.
– Complementary online service to compare results between devices.
– Results will be comparable with 3DMark for Windows 8.
– Currently in development, expected to be released in 2012.
Jukka Mäkinen, CEO of Futuremark had this to say,
In 2012 we will bring 3DMark to the Android platform with a professional grade benchmark that can be trusted by manufacturers, suppliers and vendors to provide the definitive measure of gaming performance on Android while showcasing the very best in real-time graphics and effects."
Results will be comparable across devices and platforms like Windows 8 and will be viewable right from your smartphone or tablet as well as saved online for viewing later and comparing with others. Just like their current line of benchmarks for PC's. Another important note here is this will be a private application unlike Vellamo that was designed by Qualcomm that some claim is favorable to their processors.
Not only will FutureMark and 3DMark most likely become the absolute standard for benchmarking in Android, but it will probably make us all forget about Quadrant and the others very quickly if done right. I remember the days of overclocking my NVIDIA eVGA GTX 260 SLI graphics cards as far as humanly possible and running 3DMark to compare with my friends. I can't wait to do the same on my quad-core Android devices soon. Futuremark will push the graphic limits of our smartphones just as they do on PC. Check out this 3DMark 11 Direct X 11 sample video for an example on their work. I can't wait to try this level of benchmarking on Android.
[via Benchmark Reviews]