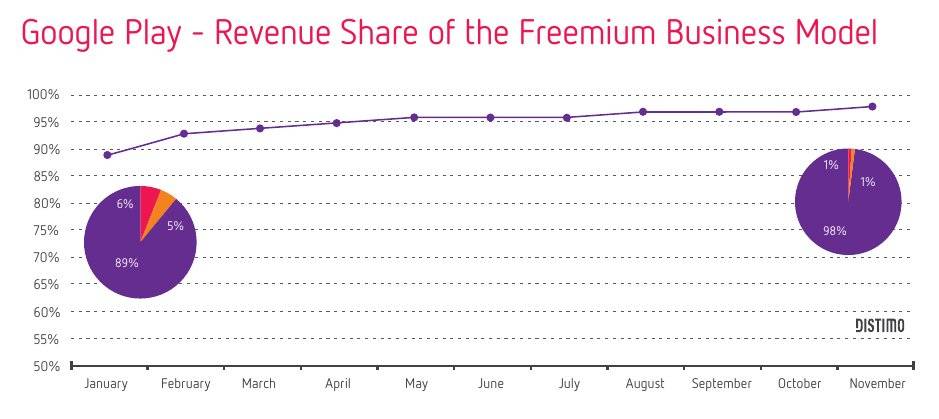 In the spirit of year-end top lists and reviews, mobile app market analyst Distimo has published its 2013 Year in Review. And its insight into which apps and markets made it to the top is quite interesting.
In terms of regional markets, Distimo's figures show Japan as the top revenue-generating country in Google Play Store, followed by South Korea, and the US. This analysis meshes with earlier observations made by AppAnie, showing that Japanese users spend 10% more than those in the US. It was also observed in AppAnnie's report that most of these are spent on games, which Distimo independently confirms.
In fact, Distimo's most grossing apps of the year is lead by games, with Candy Crush Saga sitting at the very top, followed by Puzzle & Dragons. And yes, Japan has reportedly been one of the top sources of revenue for Candy Crush. In line with this, it was discovered that this year, the freemium model has risen to become the most popular business model not only in Google Play Store but in Apple's App Store as well. This model, which offers apps for free but includes in-app purchases, is sometimes frowned upon. Data, however, shows, that it is preferred over paid apps with or without in-app purchases, especially when it comes to games.
These figures, however, are not the final figures for this year, as it only accounts for the period of January to November 2013. Distimo expects a sudden surge of purchases before this year ends, but it won't be a surprise if it converges around games again.
SOURCE: Distimo